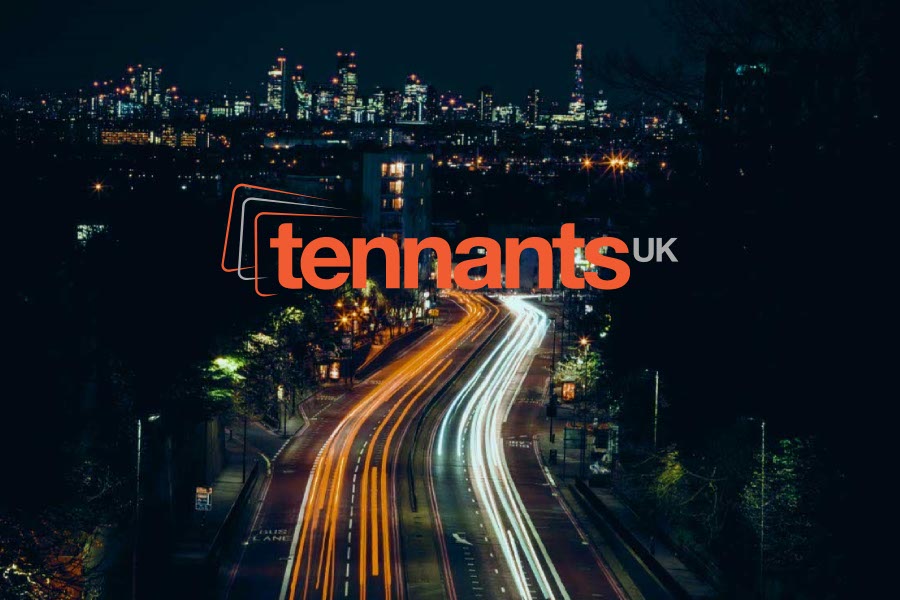 Tennants UK Business Continuity Update:
Further to last week's Coronavirus article regarding our suspension of field based activities and the receiving of visitors. We've decided to provide you with regular updates on our supply and service. We will continue to update you as the situation develops and rest assured we are fully committed to our client base.
We thank you for your continued loyalty and support – be safe.
Tuesday 31/03 Update
There is still uncertainty on which businesses are allowed to continue trading and which are not. Tennants continue to utilise our right to trade as we are supplying signage to, amongst others, Local Councils, Highways Contractors, Traffic Management Companies etc. We are also supplying Number Plates to the Motor Trade as garages, MOT centres and some retailers remain open. The DVLA consider a Number Plate to be an essential security and identification item that needs to have controlled supply channels to the trade and public.
The official Government advice on businesses that should close and the exceptions that can remain open can be found at – https://www.gov.uk/government/publications/further-businesses-and-premises-to-close/further-businesses-and-premises-to-close-guidance#compliance
The website above lists the following companies within our industry as exceptions to closure: Car garages & MOT services, hardware shops and bicycle shops. It's up to each business to make a judgement call on whether they fit into the above categories but Halfords, Euro Car Parts and Motorparts Direct amongst others have decided that they should continue to trade.
In England, Environmental Health and Trading Standards officers will monitor compliance with these regulations, with police support provided if appropriate, if in doubt we recommend you contact these Government bodies for advice.
Highways England Update
Confirmation has just been received from Highways England defining key workers as "those who will keep the air, water, road and rail passenger and freight transport systems operating during the Covid-19 response, including those working on transport systems through which supply chains pass". This includes the Highways England supply chain – more here (PDF).
In the meantime, Tennants continue to provide support to our trade customers whilst implementing the recommended best working practices, including –
Trade Supply only, no contact with the general public
No visitors allowed
Dispatch by couriers
Staff working at least 2m apart
Regular hand washing and cleaning of work areas
We will continue to update you as the situation progresses.
Wednesday 25/03 Update
As the Covid-19 crisis deepens and the country enters a degree of lock-down, Tennants would like to reassure our customers that we are still continuing business pretty much as usual.
Service & Supply:
Our staff who are able to work from home are doing so, but the lines of communication remain unchanged. Customer services and production are continuing and stocks remain healthy. Indeed, Orafol Germany are still at full production and our deliveries continue to arrive as normal.
Most notably, as a key supplier to Highways England, Local Authorities, Traffic Management companies, Garages and Accident Repair centres, we can claim our right to continue trading for as long as the country's infrastructure remains functional. If you have any specific concerns, please contact the office, but in the meantime, remember to allow a little longer for deliveries. And if you are a Number Plate customer and don't already have a shop account, open one now.
Stay safe.  Further updates to follow.
Monday 23/03 Update
As Covid-19 continues to strengthen its hold on the nation, we at Tennants, like every other business, are working hard to ensure the minimum of disruption is experienced by our customers. This is the latest update regarding our service and supply.
A few notable points since our last update:
Tennants are operating normal working hours with full staff allocation.
Certain members of staff will begin working from home in the coming days & weeks.
Any updated or temporary contact details will be announced, as and when necessary.
Our component and material stocks are healthy, so meeting demand won't be an issue.
Orafol Germany, are working as normal at full capacity and we continue to receive deliveries twice-weekly.
Some logistics providers are reducing next day services, so please get your orders in well before stocks are depleted.
Number Plate Customers
If there's a chance you may be working from home in the near future, you may find ordering your components from our online shop more convenient. If you haven't already opened an account, go to tennantsukshop.com and follow the simple steps.
Keep an eye open for further updates, but in the meantime, Tennants can assure our loyal customers of our continued service and support as we work together in the highways and automotive industries to get through these trying times.
Thursday 19/03 Update
As part of our promise to keep you updated with any relevant news regarding COVID-19 developments, we have another update. We're continuing with our suspension of field based activities and the receiving of visitors. And we strongly request you phone or email us using our established contact points.
Service & Supply:
We've been informed from our pallet services that all deliveries will be on a 2 – 3 day service until further notice.  Please monitor your levels and allow extra time for delivery.
Wednesday 18/03 Update
Following on from yesterday's update, our Management Team would like to reassure customers further about the planning and structure that goes into managing our major stock lines.
Service & Supply:
As the UK's Master Stockist of Oralite Reflective Vinyl, we hold over 3 months' supply across all the major product groups with more coming through the pipeline. Orafol Germany, have again this morning confirmed that their manufacturing lines have not been affected and production is running as normal.
Our carriers have this morning notified us that they cannot guarantee next day delivery and we would urge you to manage your own stock accordingly and allow extra time.
Tuesday 17/03 Update
Service & Supply:
Our staff levels have not been impacted, we are currently trading as normal and fulfilling all orders on time. So, other than an attempt to minimise the risk of transmission, it's pretty much business as usual. We hold considerable stocks of raw materials and with our distributor status, expect no supply issues at this time.
Our carriers have provided assurance that their services will continue as normal for the foreseeable future. So all your orders will be processed and dispatched with the rapidity you're used to.
Summary:
We'll keep you up to date with any changes right here. This website will be maintained daily, so any supply updates will be posted here. In the meantime, you may wish to review your stock levels to ensure your own supply is adequate, should the situation worsen over coming weeks.