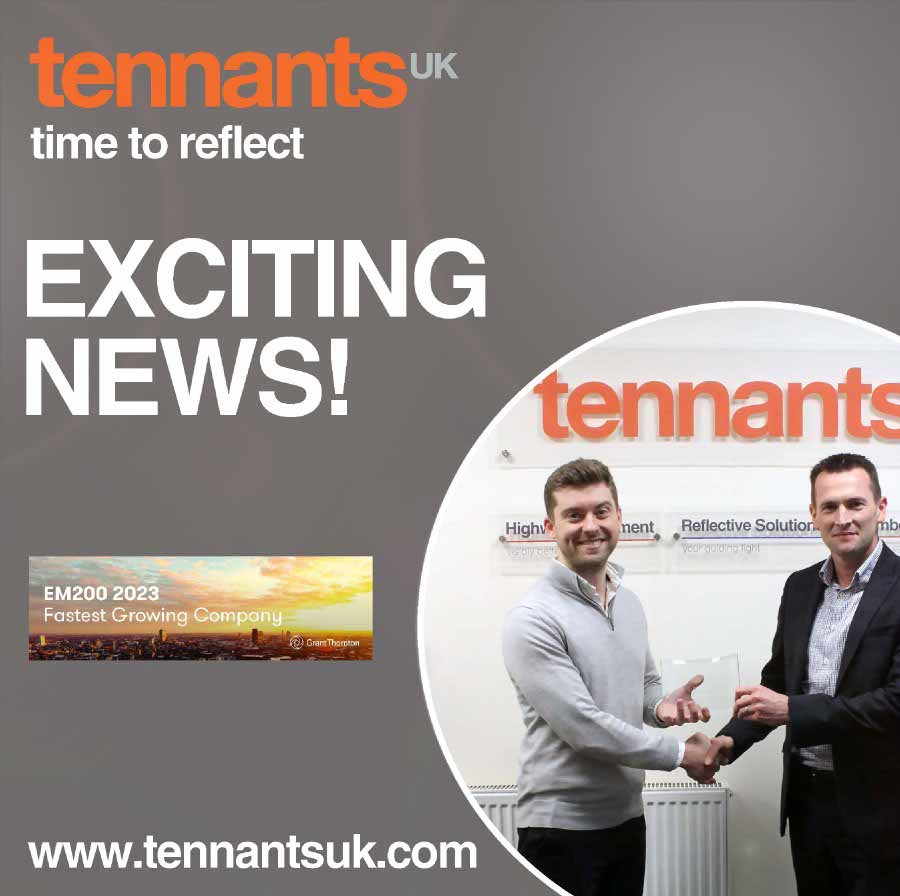 Tennants were recently presented with an EM200 Award in recognition of us being one of the East Midlands fastest-growing, privately owned businesses. This award celebrates the top performing businesses across the region according to the 2023 Grant Thornton report.
Thanks to our adaptability, hardworking staff, and investments into new sustainable and innovative product lines, we continue to lead the way in an ever-expanding business. Our appreciation and gratitude extends to our customer base, supply chain partners, and of course our staff for their ongoing support.
Our Group Sales Director, Grant Russell, was honoured to accept the award on behalf of the business.