This GB2 Barrier article continues our series of posts celebrating our distributorship of Oaklands Groups products.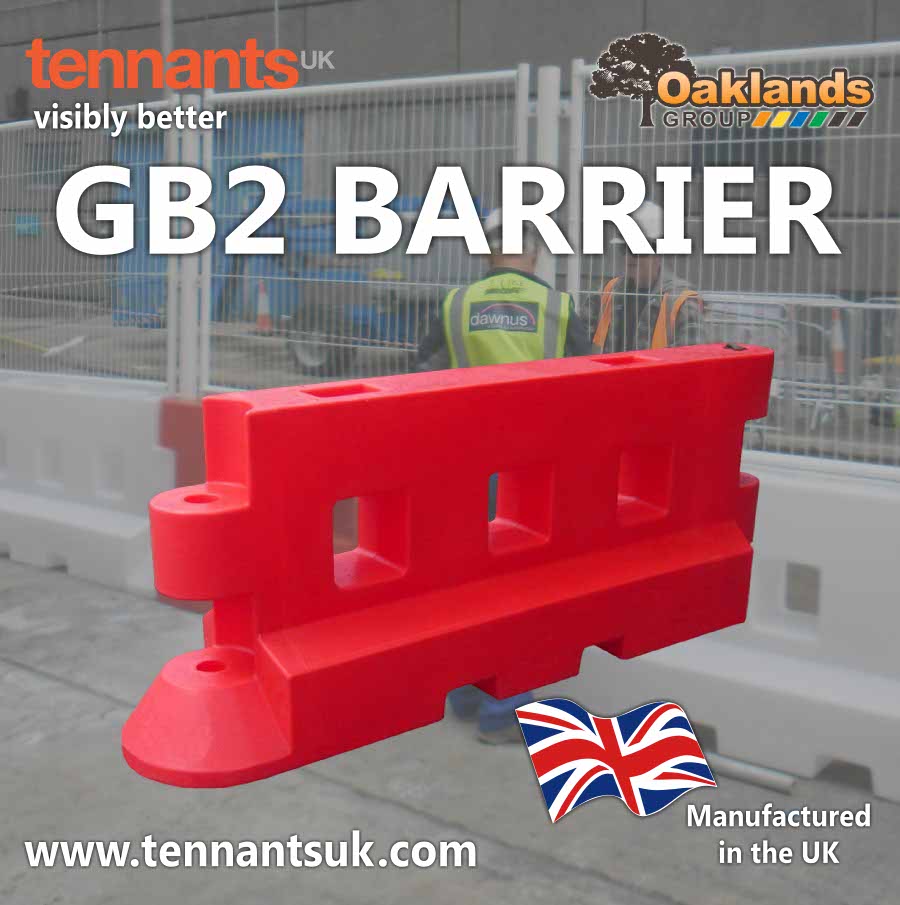 Tennants are proud to be a UK distributor for Oaklands Group's range of vehicle and pedestrian barriers. And are more than happy to add their affordable products to our traffic equipment portfolio. Based in Coleshill, Birmingham, Oaklands Group have been making safety products for over 25 years.
GB2 Barrier
Oaklands GB2 Barrier is an ideal low-level containment barrier for Highways or site delineation. Thanks to its 2 meter length, 2 man deployment weight and simple link-pin connectivity. Which once interlocked supports 35° bends, corners, and gradual curves. Not to mention covering raised kerbs and uneven ground. Once filled with water or sand, it can withstand winds up to 78mph. And is compatible with mesh and hoarding panels for added security.
Click the button below for a product flyer. Or for more information & pricing contact your account manager or our Highways sales team.
GB2 Barrier - Flyer