Tennants are having a population surge, new starters and soon another baby. We just want to wish Chantelle good luck on her maternity leave, whether its a bambino or bambina.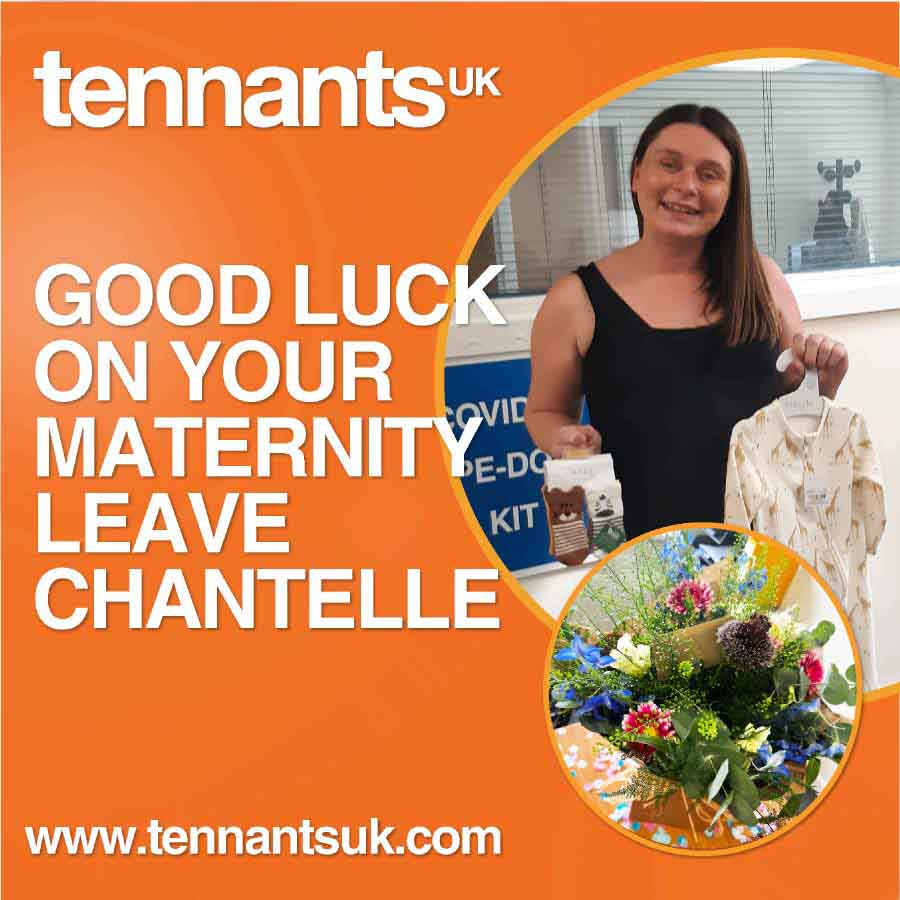 Today, we're saying "See you in a year!" to Chantelle as she embarks on her maternity leave adventure. Whether it's a Davina or a Dave making their grand entrance, we're all on the edge of our seats waiting for the big reveal.
Chantelle, may your journey into parenthood be as smooth as a baby's bottom. And may your landing in the world of diaper changes and sleepless nights be as soft as a feather bed. We'll be here eagerly awaiting updates and, of course, preparing for some baby name guessing games!