This knowledge base article shows you how to properly load CLS700 rolls when making number plates using these Citizen thermal printers. Using this production method results in higher volumes with less user intervention.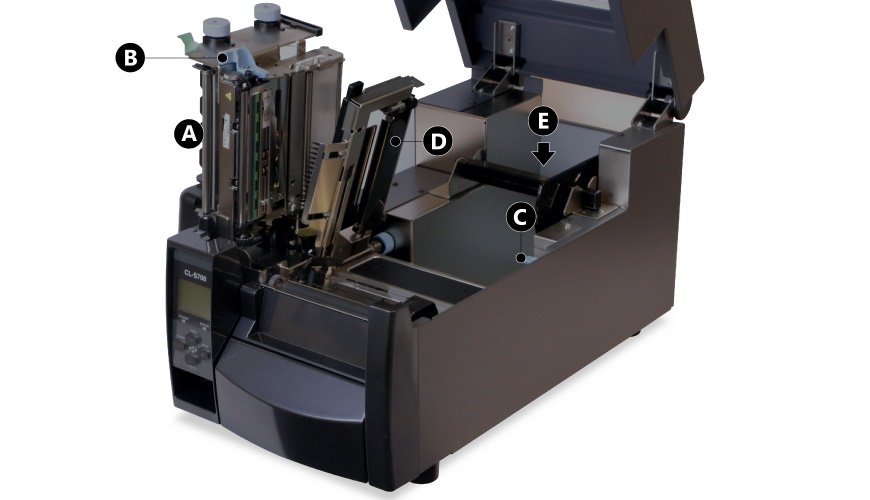 You'll need to access the inside of the printer to fit a media roll. Turn the power off then fully open up the top cover. Both the print unit and the sensor arm need to be moved up out of the way. Release the print unit (A) by pushing the large blue headed lever (B) and then lifting it up. Then repeat this for the sensor arm, push the blue button (C) to release the arm (D) and then lift it up out of the way. This reveals the recess at the back of the printer where the rolls are mounted (E).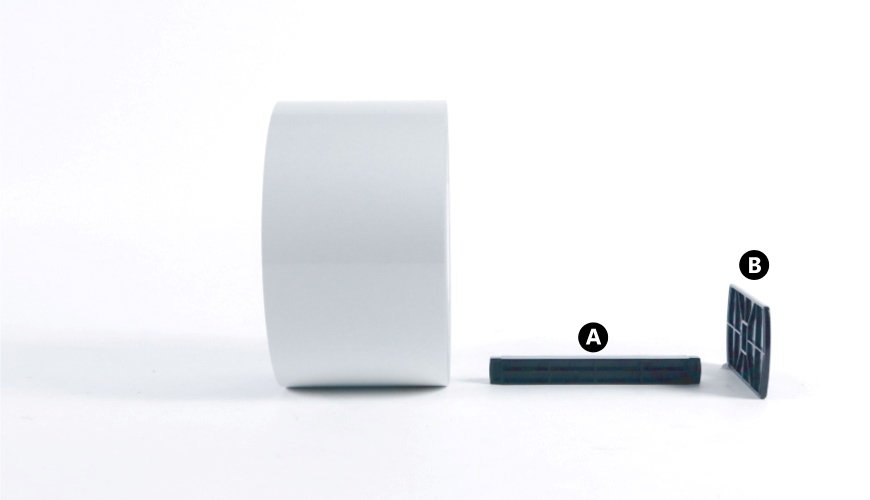 Lift the media bar components up and out of the revealed recess. The media bar consists of a bar holder (A) and side guide (B), once it's out remove the old core off the bar. Load CLS700 rolls by sliding a roll over the bar, position it so it feeds from the top. Fit the side guide onto the right hand side of the bar, ensuring the roll butts right up against the guide.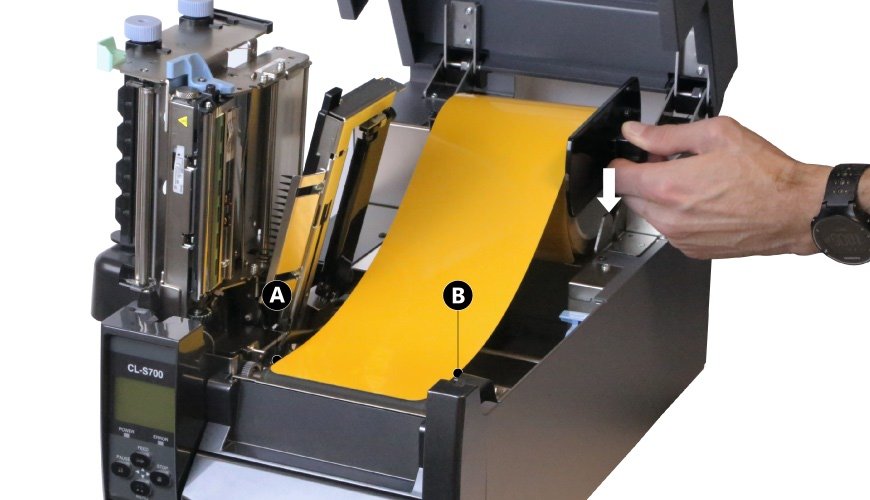 Install the roll and media bar into the printer recess, use the notches to help line it up. Once sat in place, pull the first panel forwards and position it so it's touching the fixed media guide (A). Then slide the adjustable media guide (B) across so it is just touching the panel on its right hand side. This helps keep the media straight for printing.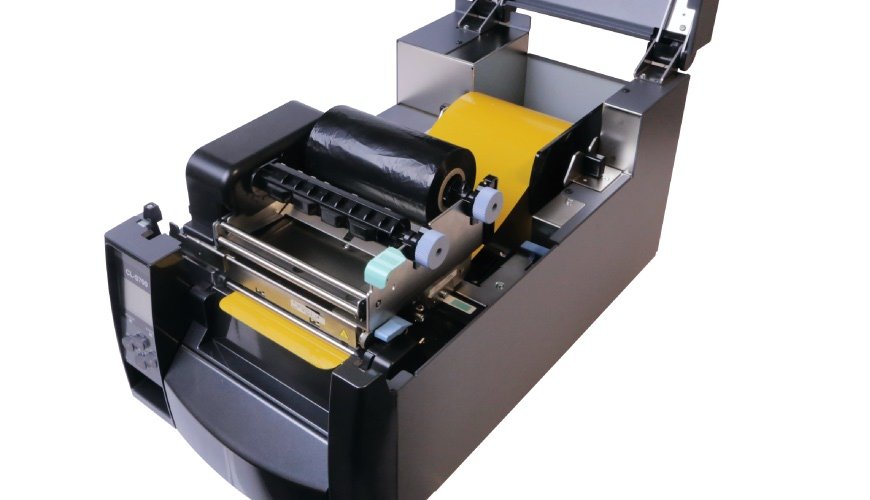 Lower the sensor arm and print unit, gently pushing them down until they both click into place. Turn on the power and the printer, then push the feed button on the control panel. This will feed the first panel through the mechanism until it reaches the next start position.
Our number plate printers are already set up for our reflective rolls, including the detection of their perforations. They are also pre-configured for the media width and thickness. All users have to do normally, is load up new rolls and replace the ribbon. Close the printers top cover when you're ready to start production. We recommend cleaning the print head regularly, while changing the ribbon or media roll for example.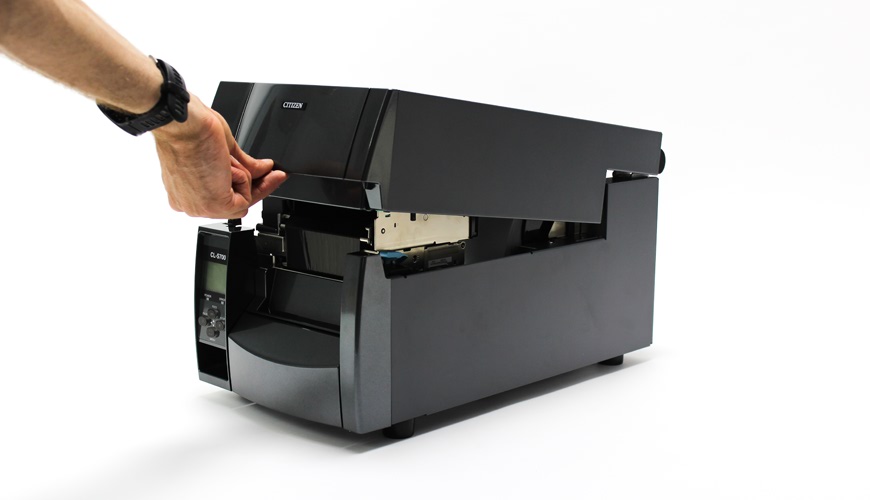 If you need further assistance contact our customer service team for help. You can buy 2-Part Oblong Roll Bundles, with white or yellow reflective rolls and clear acrylic faces, from the Online number plate shop. They're perfect and guaranteed to work with your CLS700 printer. A trade and shop account is required for online purchases.