When building a number plate or setting up a new template in our LG Plates software, you may wish to Add a Side Badge to the design. This knowledge base article provides a simple guide on how to do this in easy to follow steps.
To design a number plate just make your way through the plate builder, setting up each element before saving it or printing it out.
The Plates Builder houses all the options and controls needed to design number plates. This includes those used to Add a Side Badge. The options for setting up a badge are below those for the bottom line logo. The picture below indicates the position of these options.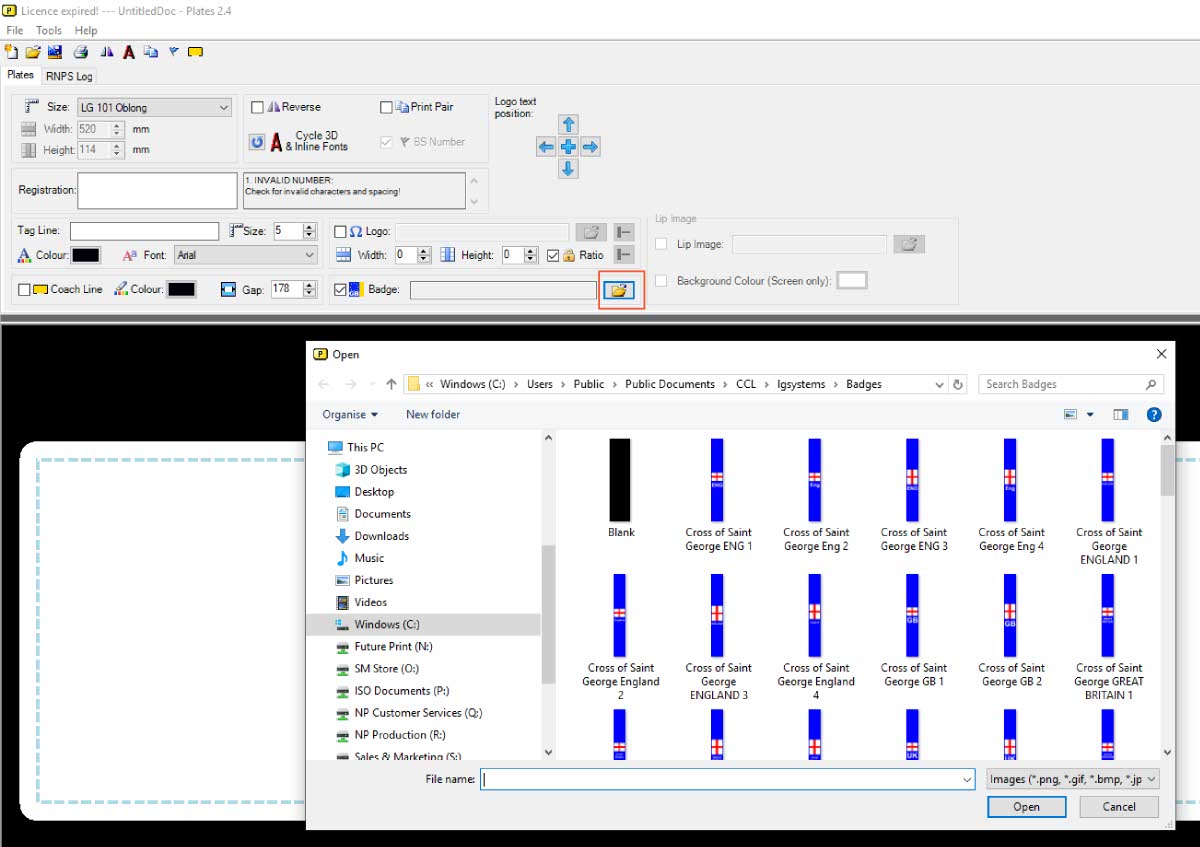 To insert a side badge, first select the Tick Box and then click the Browse Folder box. This will open up the module for you to browse and select an image to use. You should be able to look through all drives and devices connected to your PC or network. Find a badge and then click the Open button, it should now be placed into the plate design.
Then when you're happy, move to setting up the next design element.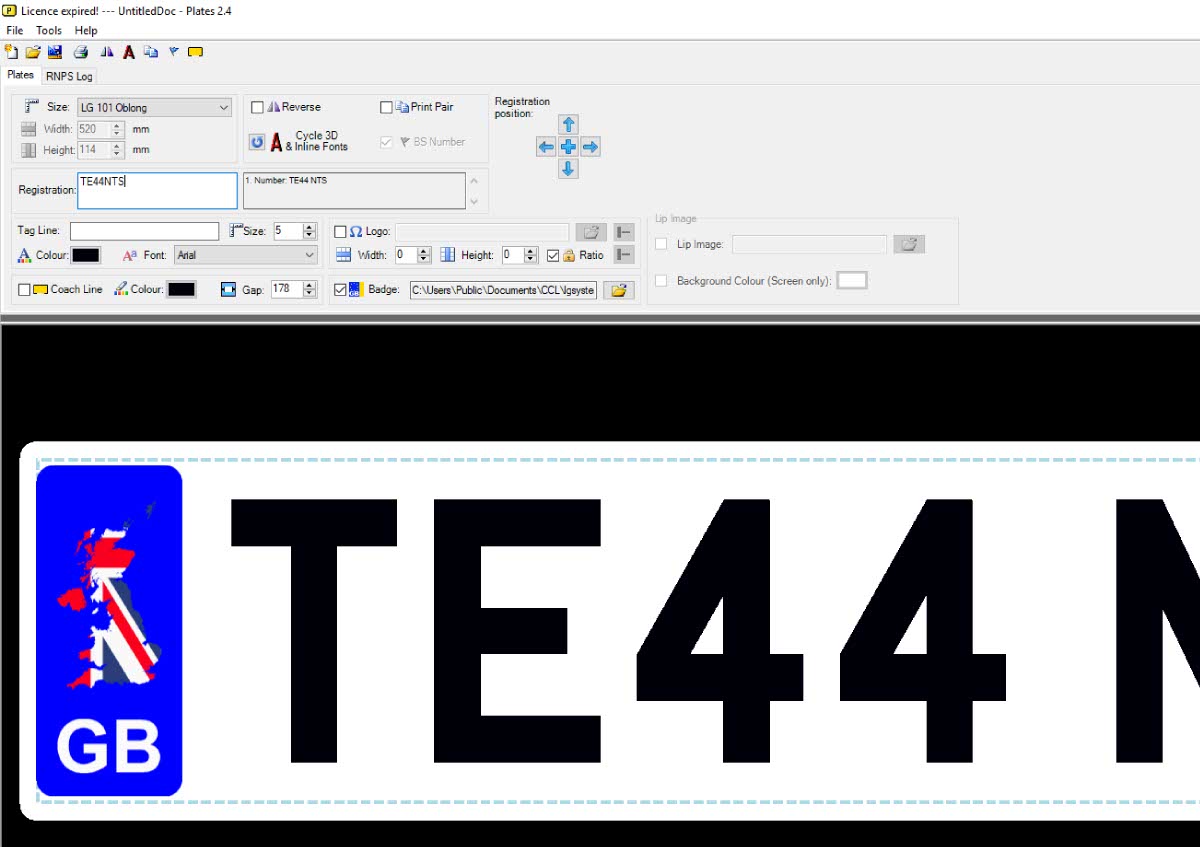 LG Plates includes checks on the Number Plate Layout. The software not only ensures any entered registration meets a recognised format. But also changes the type and spacing of the font based on the plate size.
For side badges the law is very simple: they must be clear of the registration and be positioned on the left hand side. The software automatically places the image into the correct place based on the chosen plate size. Because this is part of the regulations no further options are provided.