Changes are Coming
Our online number plate offers are about to change for the better, due to us withdrawing LG Plates from sale and replacing them with Hybrid Plate components instead. You should have received an email confirmation recently of this change, if not check your junk mail folder.
Alterations to our supply chain have caused this unexpected change, but it does mean we'll have much more control over our plate media. This will allow us to treat Shop Customers with better discounts via our mailing list promotions, delivering weekly incentives for both our film and reflective solutions. And we will continue to offer next day dispatch on orders.
Due to a recent and unexpected change to an existing reciprocal trading agreement with a long standing manufacturing partner, we will be forced to shortly Withdraw LG Plates from sale. It will seem strange to see the rigid plates disappear and over the next few days and weeks they will be deleted from the online shop. The final date for LG Plate orders will be the 19th April.
Going forward, we will supply a range of film and reflective with clear acrylic faces so you can continue to build Standard and Hybrid Number Plates with our Thermal and Trade Solutions respectively. This change will not affect our Signs customers who create showroom signs and P.O.S items, because we'll be offering an expanding range of rigid sign plates & backings.
Customers wanting to continue using their existing film printer can do so by making Hybrid Plates, which look very sharp. You print your designs and registration numbers onto film as normal. Once printed, you laminate it to an acrylic face and then attach a wet reflective to the reverse of the film, creating an incredibly robust number plate. Our Shop will offer wet reflective sheets for every legal number plate size and soon we'll be offering packs of film with our new range of badges pre-printed on them.
Our Plate Media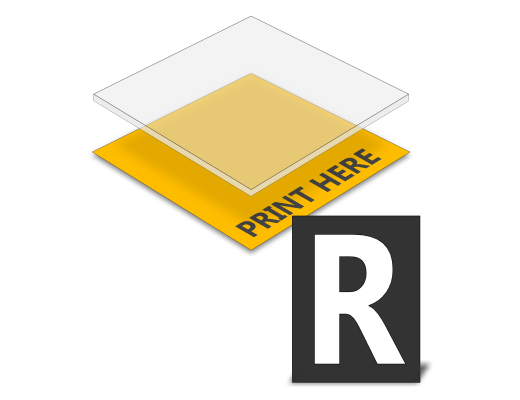 Standard Plates
You make a Standard Plate by printing on a reflective sheet and laminating it onto a clear acrylic face.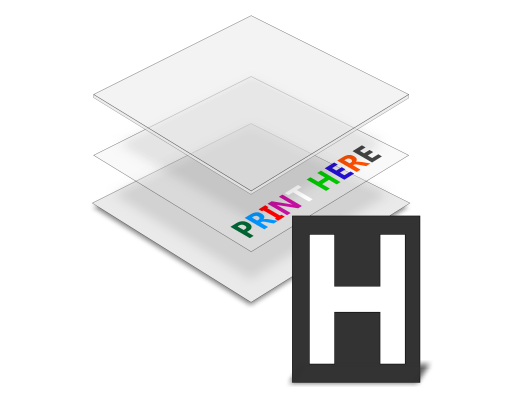 Hybrid Plates
A Hybrid Plate is made by printing on clear film and laminating it between an acrylic face and a wet reflective sheet.
Our Plate Media
To make things really easy for you going forward, we have created a video teaching how to assemble a Hybrid Number Plate in just minutes. If you require any further information on this change, please contact our Customer Services Team on 0115 9738080 or email sales@tennantsuk.com.