Our Made Up Plates Service
Subscribe to our Made Up Plates service and supply number plates without having to buy equipment or even make them.
Order Ready Made Number Plates for Cars, Vans & Motorbikes
Are you looking for a way to supply number plates without having to make them? Or are you reluctant to shell out on equipment, just to make the odd one? Then our Made Up Plates service is perfect for you.
Register
First, you will need to register with the DVLA as a number plate supplier.
Subscribe
Second, apply for a Tennants account and subscribe to our Made Up Plates service.
Order
Finally, order your number plates on demand, by email or using our online portal LG Central.
Supply Road Legal Number Plates to Your Customers
Without making a single one.
This service provides you with ready made number plates, on demand. Once you have signed up, you simply order plates whenever you need to. You can even have them delivered direct to the customer.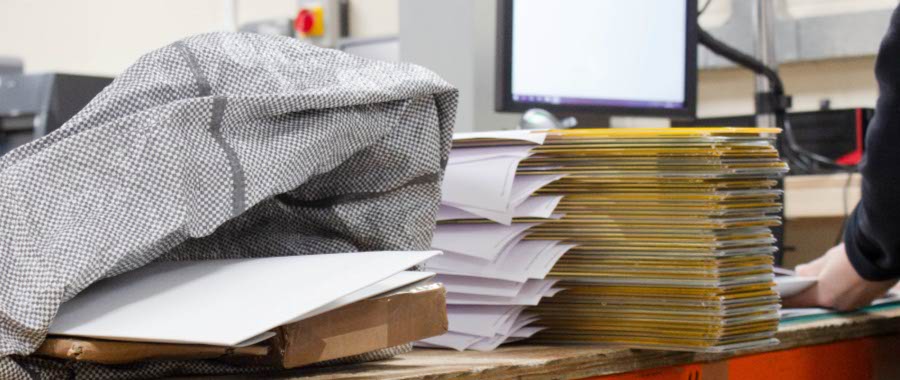 Why use Made Up Plates?
We completely understand that not everyone wants to make number plates on-site. You may only sell the odd one, so buying equipment is simply not cost effective. Or you may already have a basic setup and just want a supplementary service as cover.
Thanks to this service, not owning specialist equipment need no longer hold you back. And because we make them for you, we guarantee their quality & legality.
Register with the DVLA
To legally supply number plates in the UK, you will first need to register with the DVLA. In essence, this means filling in a form with your business details and paying a one off fee of £40 per site.
Once you are approved they will issue you with a unique supplier number (SID), otherwise called a RNPS Id number. At the same time, they'll advise you of your legal obligations as a registered supplier. This includes record keeping and standards compliance.
Subscribe to Made Up Plates
After you have registered with the DVLA, you can apply for a trade account with us. We will need your business information & RNPS number to check for approval. Then, we'll set up the account and sort out your payment options. Ordinarily you will either pay in full, spread the cost with direct debit or pay on invoice.
Don't forget as the plate supplier, you still need to keep records such as registration entitlement, customer id and plate info.
Order on Demand – 24/7
As soon as you have a trade account, you can ask to use our made up plates service. In short, you'll get a personal price list and be able to set up a preferred payment method. And we use a next day service for most orders.
Choose to place your orders online, and we'll provide a log-in to our ordering portal LG Central. Where you can set up your plate options and delivery locations. Then when you order, you simply pick a plate type, enter the registration and choose the postal options.
Order Number Plates Made by Professionals
Order Online
To ensure it's convenient to place your orders we created LG Central, our online portal. With just a few clicks you can manage your delivery locations and place orders, at any time of the day. And access all your previous & active order records, which offers total traceability.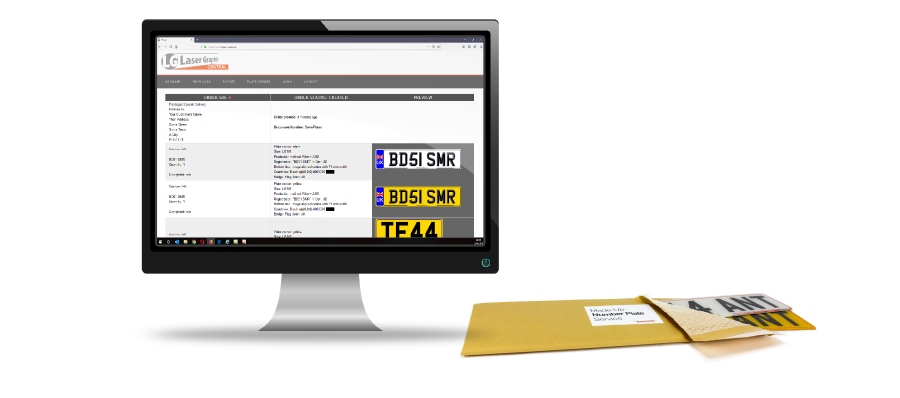 It has an easy to use interface with a minimal design, helping you to place orders quickly. And because it's browser based, it's mostly responsive and should work well on any modern device.
Out Source Your Production
In addition to occasional plate orders, we also cater to companies looking to outsource production. Subscribe to it and you'll free up valued space, reduce equipment costs and ease workforce demands. Of course the portal accepts formats like JSON, so orders can be sent direct from a website.
Each number plate is professionally made in-house and assembled by hand. Moreover this service operates within short lead times, even when accommodating your custom branding requirements.
Get Made Up Plates Sent Straight to Your Door
Made up plates works for any business, whether you're an occasional or high volume supplier. Provide road-legal number plates, but without any of the hassle or cost of production.