Tennants UK Shop is Open For Business
The new and improved Tennants UK Shop is now Open For Business, apply for an account now and revolutionise how you order your number plate supplies. Join and take advantage of 24/7 ordering, promotions, discounts and other membership benefits.
Existing trade customers wanting an shop account, simply need to contact our customer services team. New customers will have to complete an application and become a trade client before they can buy online.
Tennants Shop Accounts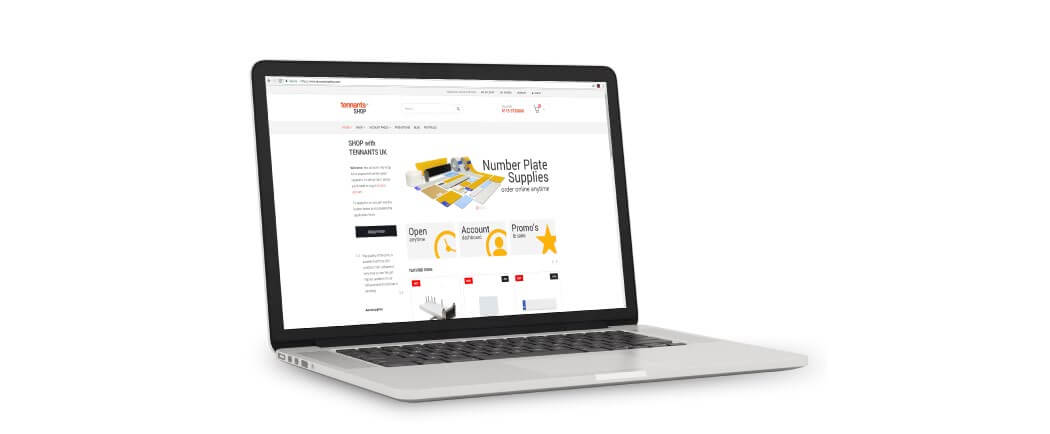 To get an account you'll need to be over 18 years of age and have a valid RNPS ID Number, which are provide by the DVLA when you register with them. You can apply for an account on the shop's account application page, just ensure you read the terms and conditions and privacy policy notice first.
We operate a business to business service, selling our number plate products to authorised clients only. And as a trade customer, you will be subject to our corporate terms and conditions. All we ask is that you hold a valid RNPS Id number when you place your order and obey all terms and conditions.