This RB2000 Barrier article continues our series of posts celebrating our distributorship of Oaklands Groups products.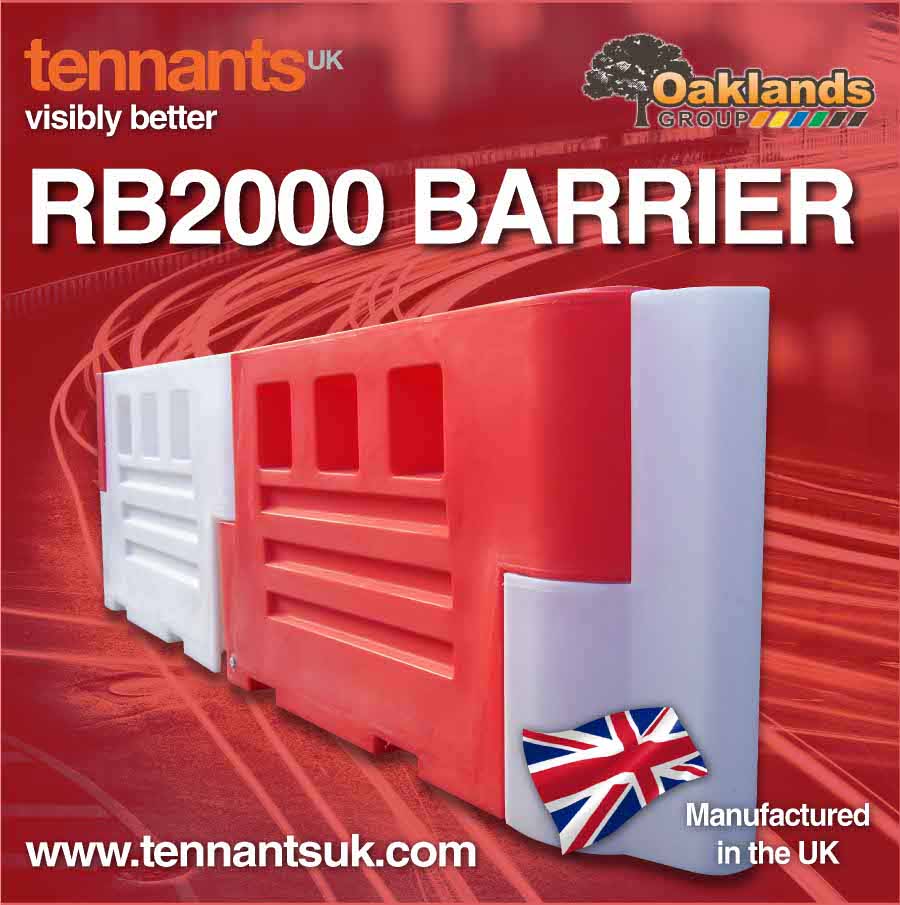 Together with Midlands based Oaklands Group, Tennants are increasing our range of traffic and pedestrian barriers. And building on our already extensive Traffic Management portfolio. Oaklands are market leaders in the supply of industrial plastic safety products across the UK, Europe and worldwide.
The RB2000 Barrier
Introducing the RB2000 Barrier, the best value heavy-duty barricade on the market for roads or construction sites. Not only does each 2m section provide a choice of 5 locking points, so it corners without gaps. But it can also be combined with fence panels for added verticality and security. As well as having options for pedestrian and vehicle gates with reflective panels too. And once filled with water or sand, it withstands winds up to 71mph
Click the button below for a product flyer. Or for more information & pricing contact your account manager or our Highways sales team.
RB2000 Barrier - Flyer