The good folk of Tennants have been up to our communal elbows in flour, butter and eggs in a bake-off to raise sponge and money for Maggies. All this effort was in aid of a company Bake Off for our chosen charity.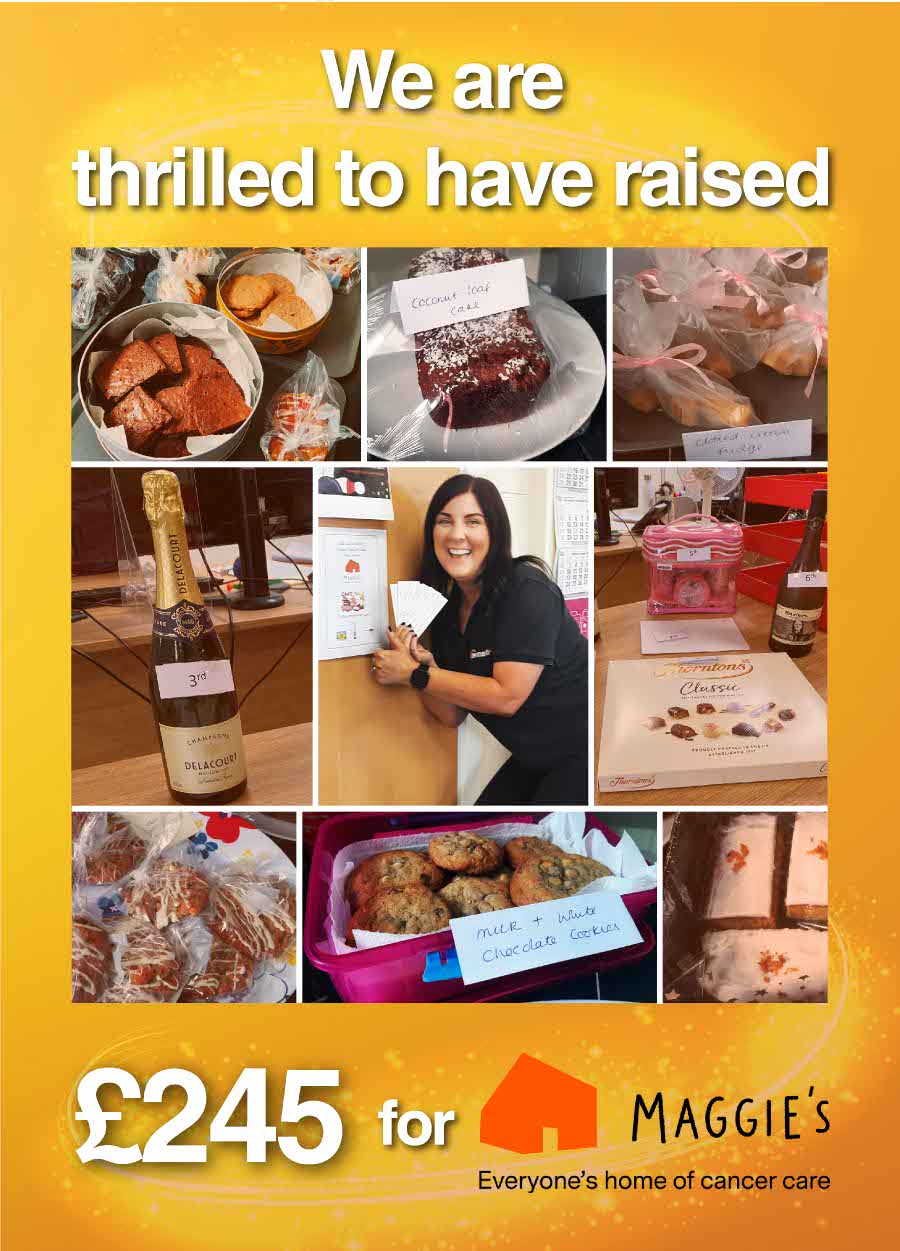 Cakes, brownies, fudge and biscuits were all presented for sale and raffle tickets were snapped up, promising prizes including champagne, wine, chocolates and gift sets, right up to the top prize of an extra day's leave. Although the event did nothing to help those trying to achieve the perfect beach body (don't worry about it; you can't show off your new swimwear at the airport or a queue for the ferry, can you?) and there are still major clean up operations necessary in many kitchens around Nottingham, a total of £245 was raised – as well as a middle finger to cancer.
Thanks everyone, for your input and generosity.