Never one to do things by half, Tennants take team bonding to new heights while venturing into picturesque Yorkshire. Intrepid adventurers Steve, Ja and Phil complete 2 of the 3 Yorkshire peaks as training for the ultimate challenge later in the year.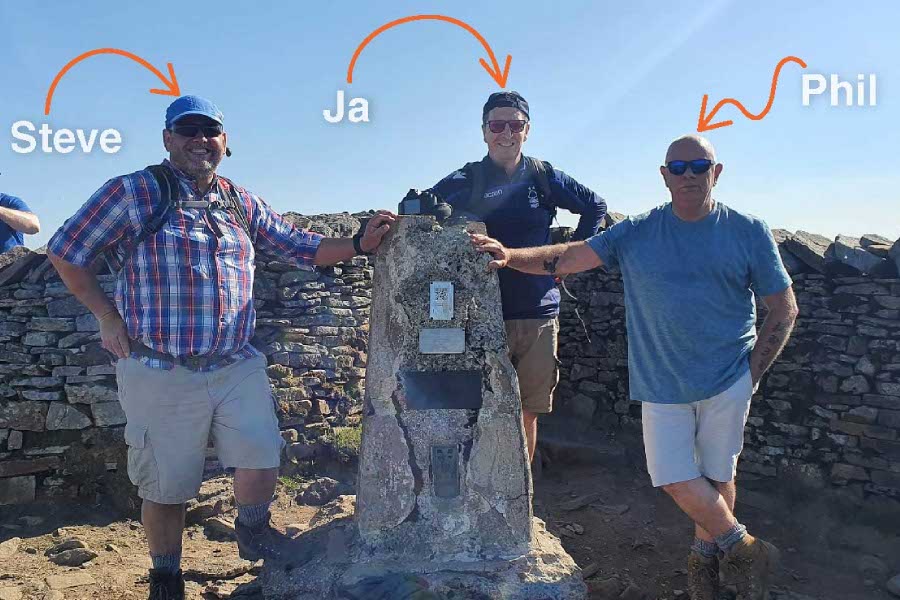 As Meat Loaf famously warbled, two out of three ain't bad. And that was certainly the case as our three hardy lads took on 66.6% of the notorious Yorkshire 3 Peak Challenge and emerged triumphant.
Armed with little other than sunscreen, questionable hiking fashion and the distant promise of a celebratory pint. 25kms and 982 metres climbed later, our heroes strode proudly across the threshold of the Gauber Bunkhouse for refreshment, a comfortable bed and dreams of conquering the whole damn thing in a few months' time.
Crazy fools … erm, we mean; Well done chaps!