Number plate suppliers selling trailer number plates will soon find themselves with a new opportunity thanks to the international trailer plate scheme. The Trailer Registration Scheme is a new DVLA service for certain UK trailers being used internationally. It is being introduced as part of the UK's ratification of the 1968 Vienna Convention and to address the issues already faced by customers using trailers abroad.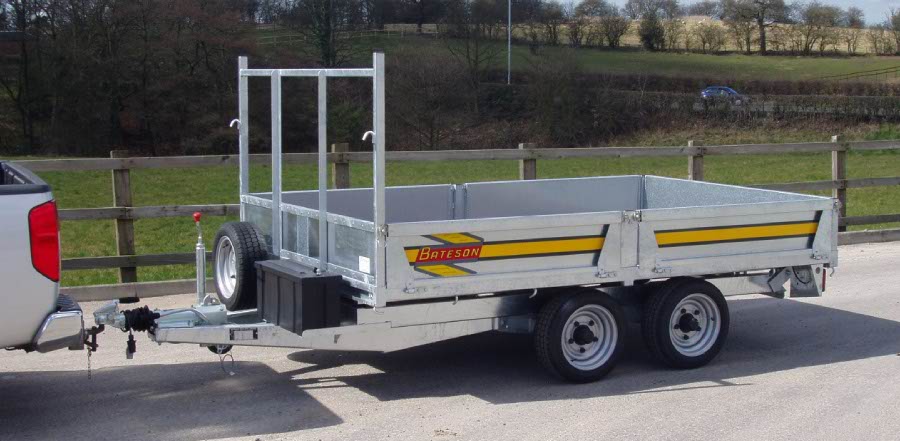 Who will the scheme affect?
The changes may affect over 200,000 trailers in the UK and comes into effect after Brexit during March 2019. Registration will be mandatory for commercial trailers travelling internationally weighing over 750kg and non-commercial trailers weighing over 3500kg.
What will the trailer plate look like?
Trailer registrations are set to look like a motorcycle number plate but with 1 letter followed by 7 numbers. The mark must be grouped as one letter and three numbers followed by a group of four numbers.
Like this below: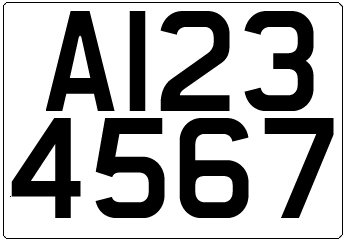 Where can I buy a trailer plate?
If you have a trailer that needs a new plate please email us at sales@tennantsuk.com with your Postcode and we will find you your nearest legal supplier. You will need to provide proof of entitlement and registration. Make sure to bring your trailer registration certificate or an eV948 form. You can find a full list of acceptable documents on the government website here (PDF). If you need to register a trailer for international travel, click here – gov.uk/euexitdriving.
I'm a supplier, how do I make trailer plates?
You must be RNPS registered and record customer any details just like you would for legal number plates. We are currently developing our LG Plates software (2.4.7+) to incorporate the new trailer plate requirements. You can however, design and build trailer plates using our LG Signs software. You will need to know the correct legal spacing and font dimensions to build these plates legally. For more information please email us – sales@tennantsuk.com or phone our customer service team on 0115 9738084.
Who should I contact if I have further questions regarding trailer plates?
If you need further help or advice, contact the DVLA RNPS contact line on 0300 1230797. If you would like more information about the trailer registration scheme or other changes that may affect those driving abroad after March 2019, please visit: https://www.gov.uk/euexitdriving