Oralite UV Traffic Sign Printer
The Oralite UV Traffic Printer is an advanced printing system, that's optimised for a wide range of films & substrates.
State of the Art Production
The Oralite UV Traffic Printer is a cutting-edge solution for traffic control and guidance signs. Not only is it optimised for Oralite Reflective Films from Class-1 to R3C. But it's also configured for traffic sign colours and common substrates. So it quickly produces printed sign faces compliant to EN12899-1 or BS8442. And includes a range of environmental friendly and energy saving features.
Tennants aren't just a distributor for this system, we're also an owner. After all, it offers you such a wide range of capability fused with compliance. Which makes it perfect for the traffic sign manufacturer looking to ramp up your production. To say nothing of improving your processes and costs.
Oralite UV Traffic Printer
Features the Anapurna H1650i Printer
Prints on All Oralite Retroreflective Films
UV LED Curable Inkjet Print System
6 Colour Print Heads – 30pl
CMYK+W / CMYK+Lc & Lmy
Produces BS8442 Temporary Road Signs
Prints EN12899 & UKCA Marked Traffic Signs
Approx 22m2 per hour Traffic Sign Print Speeds
1.650m Max Print Width
Roll-to-Roll & Direct to Substrate Printing
Install, Service and Support via Orafol
Optimised for Traffic Control & Guidance Signs
Print Signs with a 12yr Life
Benefit from the unique UV ink system, which provides a 12 Year Life for signs made in conjunction with Oralite Reflective. As well as its environmental friendly operation, where there's no solvent evaporation to vent. And this advanced solution is able to service both print on demand and high volume production runs.
LED printing provides you with lower energy consumption, while offering a constant UV output over its operating life. Not to mention fast drying inks, reduce your fabrication times. As well as lowering service and consumable costs.
Advanced System Capability
The Oralite UV Traffic Printer features an array of day-to-day operating enhancements. These include pneumatic media roll holding & ink level monitoring. Besides support for roll-to-roll is direct to rigid substrate printing. All this comes with low energy consumption, and settings for both on-demand & high-volume operation.
Boasting a touch screen interface, the command centre has multi-language support. Workflow software includes Asanti RIP which has ready to use ink & colour profiles. Tools to manage your data and devices, not to mention print operations. So you can tweak output to meet your needs.
Oralite Permanent Traffic Sign Films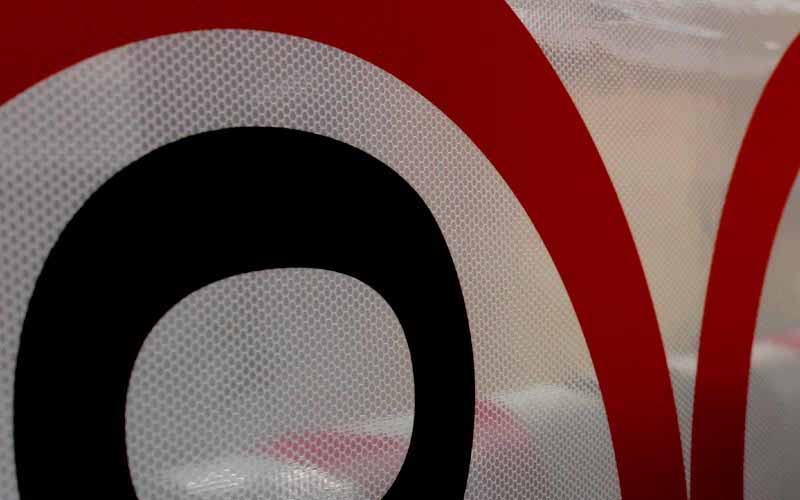 Take a Step Forward with the Oralite UV Traffic Printer
For an advantage over your competition consider the Oralite UV Traffic Printer. Not only is it optimised for printing traffic control and guidance signs. But your production will also benefit from its wide range of reflective & substrate support.
For UK Standards Compliant Signs
Switch to Oralite
Discover the quality of Oralite Reflective materials from Class-1 to R3C. And uncover a fully compatible range of films optimised for traffic control.
Tennants Reflective Solutions