Our Highways Team have taken great delight in showing off a cake from a happy customer, we say there's no need to grit this frosting.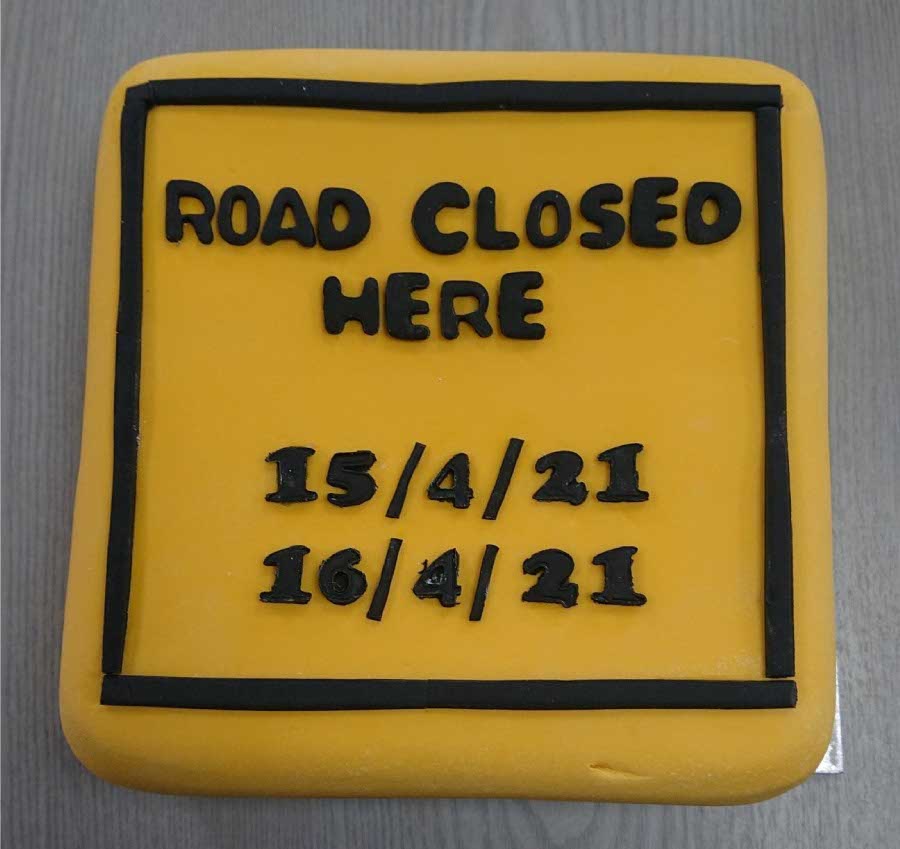 Our new friend, Noel, a recent convert to the benefits of having Tennants as his supplier of Highway Equipment, has been so pleased with our service, his wife baked us a sign-themed cake. Thanks Noel! (And, of course, Mrs. Noel.)
If it wasn't for social distancing, we'd invite you round to share it with us. Although you'd have to get here in the next three minutes and seventeen seconds.
We're sure you understand.