After Easy Temporary Road Sign Compliance, Simply Q This Way
If you're looking for a durable, lightweight, non-metallic answer to temporary signs, than Q This Way. Our Highway Equipment team will be happy to supply whatever types you need. And deliver some of the shortest lead time in the industry.
The Q-Sign
As you know, the Q-Sign is the leading and most popular plastic foldaway sign unit certified for highways use. Since it's made from recycled plastic, each unit is lightweight and you'll find it easy to deploy on site. And its plastic body is durable and provides unbeatable wind resistance.
So take advantage of our unrivalled distribution ability and order your Q-Signs now. Or we can provide temporary road sign that compete on price and standard.
Class & Standards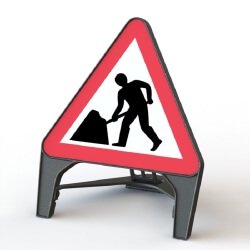 CLASS C
Withstand winds up to 26mph
Recommended Ballast Weight 0kg
✓ Passed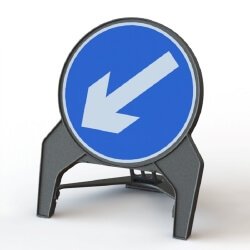 CLASS B
Withstand winds up to 42mph
Recommended Ballast Weight 10kg
✓ Passed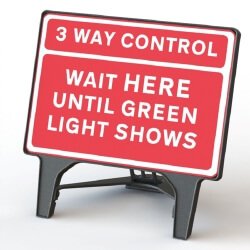 CLASS A
Withstand winds up to 59mph
Recommended Ballast Weight 30kg
✓ Passed