It's easy, simply Q This Way
Q This Way with Tennants UK's Highway Equipment, the Q-Sign is the market leading and most popular plastic foldaway sign unit available to use on the UK's road network. Made from fully recycled polypropylene, the unit is lightweight but extremely durable and provides unbeatable wind resistance.
Take advantage of our unrivalled printing ability and order standard, bespoke or even corporate designs for our range of triangle, circle and rectangle face plates.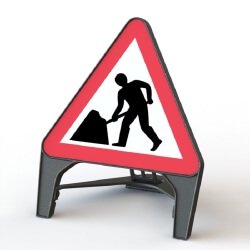 CLASS C
Withstand winds up to 26mph
Recommended Ballast Weight 0kg
✓ Passed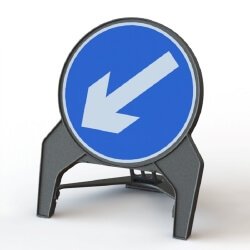 CLASS B
Withstand winds up to 42mph
Recommended Ballast Weight 10kg
✓ Passed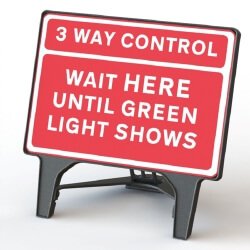 CLASS A
Withstand winds up to 59mph
Recommended Ballast Weight 30kg
✓ Passed