No Need to Queue!
Looking for a durable, lightweight, non-metallic answer to temporary signage? Look no further, Tennants' will help you Save Quids on your Q-Signs and deliver with the shortest of lead times.
Made from fully recycled polypropylene, the unit is lightweight but extremely durable and provides unbeatable wind resistance. Including no metal parts, Q-Sign is easy to handle, non-flammable and conforms to all relevant standards.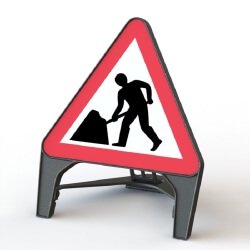 CLASS C
Withstand winds up to 26mph
Recommended Ballast Weight 0kg
✓ Passed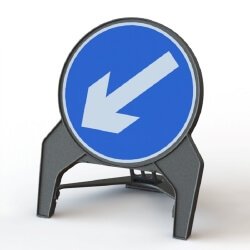 CLASS B
Withstand winds up to 42mph
Recommended Ballast Weight 10kg
✓ Passed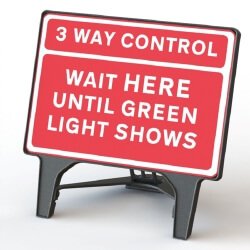 CLASS A
Withstand winds up to 59mph
Recommended Ballast Weight 30kg
✓ Passed
Want to Save Quids on Your Q-Signs?
Take advantage of our production services and order standard, bespoke or even corporate designs for our range of triangle, circle and rectangle face plates. Just contact our experienced and friendly staff today for prices or to place an order. Phone them on 0115 9738088 or email them at tmsales@tennantsuk.com. Otherwise, fill in our quick contact form with your contact and inquiry details.
No Queuing Required (see what we did there?).