Congratulations to Lucky Old Elena who has been with us for Seven Years now. Which is definitely a case of lucky old number seven for Tennants UK.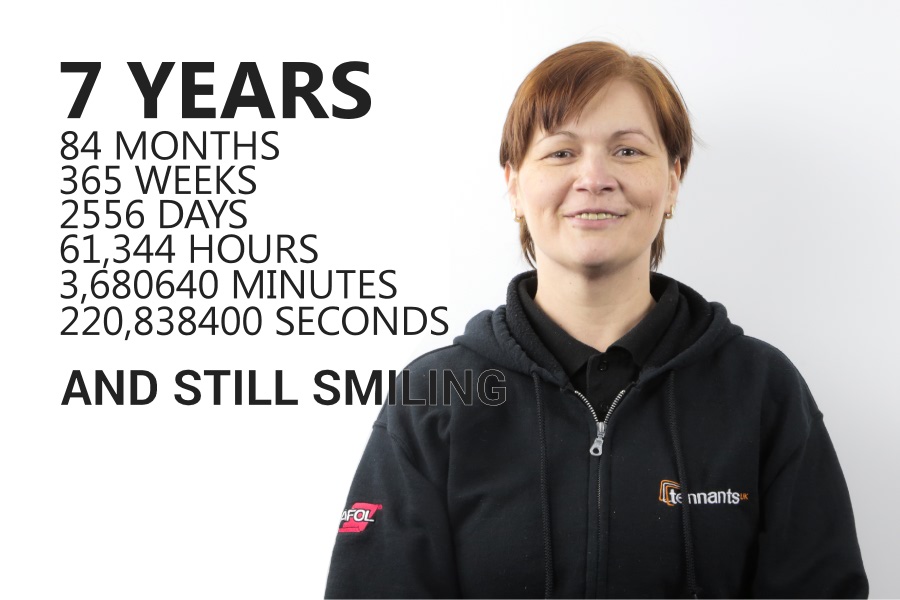 Seven days of the week, seven wonders of the world, seven deadly sins, seven colours of the spectrum, The Magnificent Seven, seven musical notes, seven seas, The Seven Year Itch …
We could go on and on, but even we're getting bored, so we won't.
But there's definitely something about the number seven which has captured our imagination over time, isn't there? And on this occasion, it's the seven year employment anniversary of our lovely Number Plate maker Elena – congratulations.
Being one of our more tactile employees, we're sure that since social distancing came into play, Elena will have been itching for a cuddle. So here's a big digital one from us!