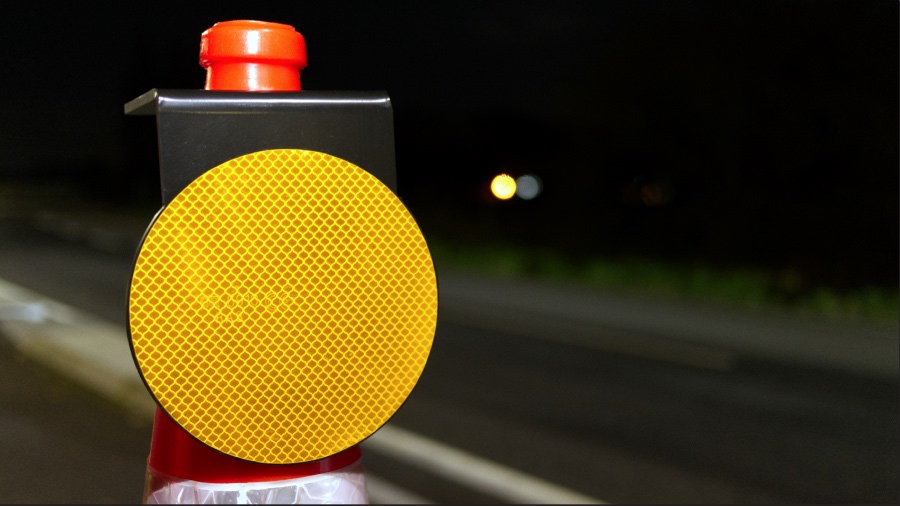 Yet more innovation from Tennants and our supply partners, sees the Cone Reflector launch. This is just the latest in our range of Quick-Lock products for the traffic management industry. And is an ideal solution for companies unable to source enough batteries for their warning lamps.
The Quick-Lock Cone Reflector has a simple, yet ingenious design and is fabricated from our fully recyclable Enviroplate. As well as featuring a prismatic reflective face, it's adaptable to fit any brand of cone. Easy to fit, transport and store, the Cone Reflector meets all visibility criteria for overnight road works.
Use the buttons below to see a Video of it in action or download our PDF Flyer. For more information contact your account manager or our highways sales team.
Cone Reflector: YouTube
Cone Reflector: Flyer