No; not a sequel to the much loved Tom Hanks starring Stephen King adaptation, but confirmation that the on-off government initiative for electric vehicles to display green number plates has been approved and is due to be implemented in the autumn.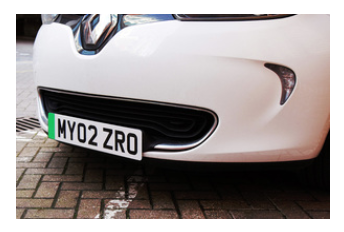 Precise details are sketchy at this early stage, but the previous design of a fully green background has been dropped in favour of a green side panel.  As usual, trust Tennants to be your source of information as the details are filled in and the launch date in autumn approaches.
Samples of the new plates are available via the sales office or by filling in the contact form at: www.gov.uk/government/news/green-number-plates-get-the-green-light-for-a-zero-emission-future
Visit https://www.bnma.org/ for further information.