As a key supplier to the automotive and highways industries, Tennants have continued to operate during the crisis, supplying essential equipment enabling the nation to keep moving as much as the restrictions have allowed.
In addition to this, once again demonstrating our proactive approach to business, we swiftly introduced a range of equipment and safety signs to help businesses get back to work whilst ensuring the safety of our staff, an innovation recognised on the front page of the Nottingham Post a few weeks ago.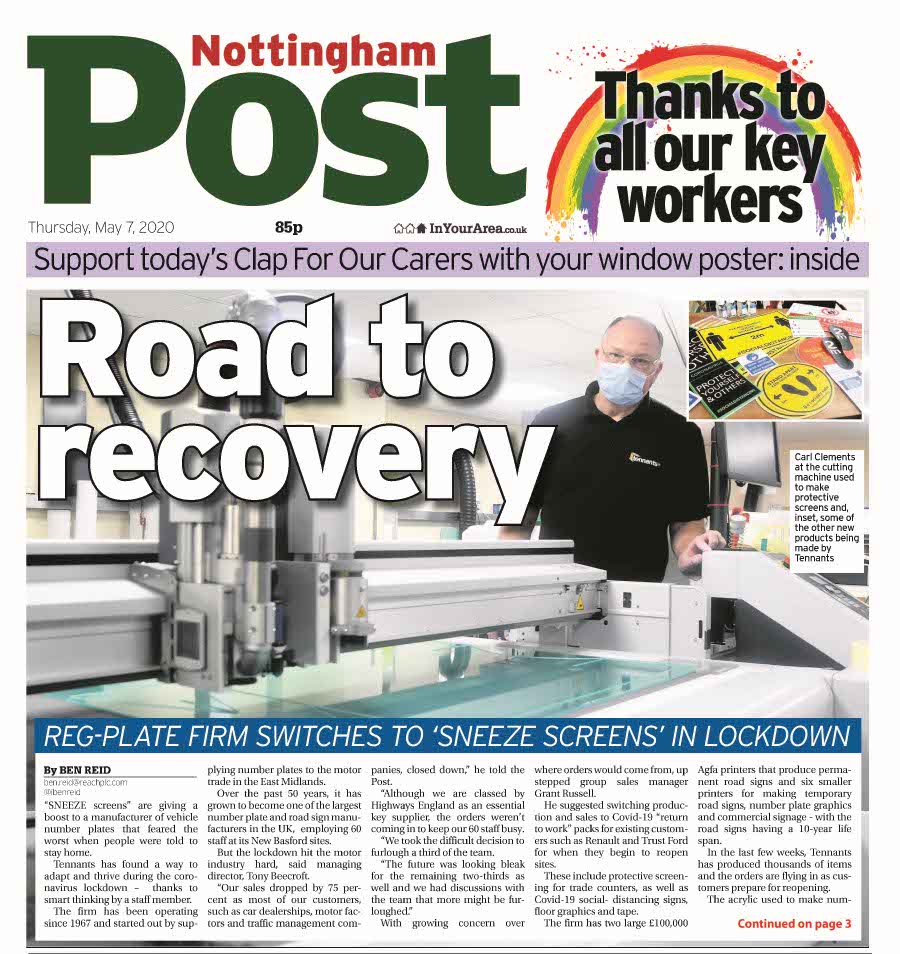 Our Covid-19 range also includes a selection of social distancing related traffic signs newly released by the Ministry of Transport.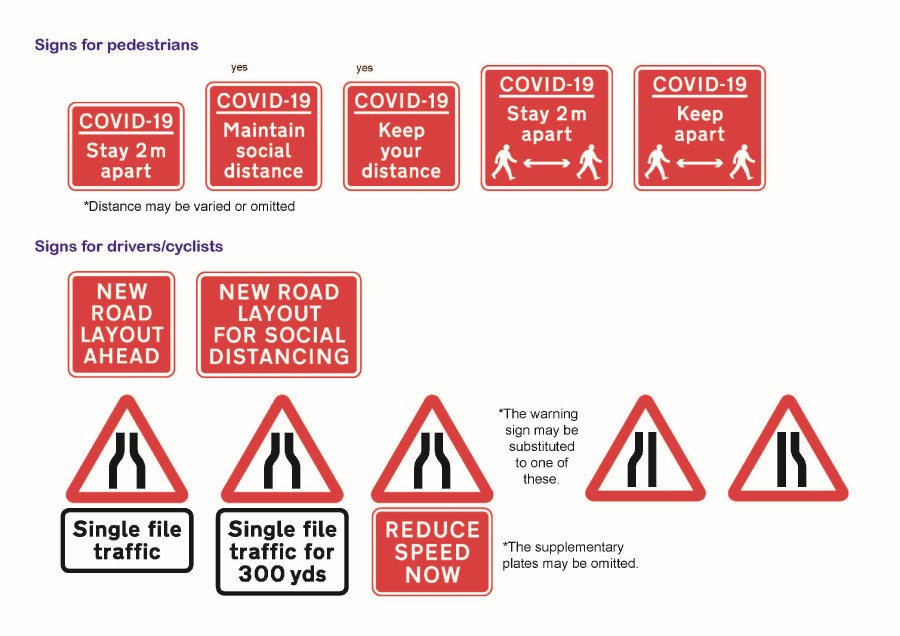 In related news, with car dealerships re-opening from the 1st June, the safety of customers and staff is paramount with strict measures being introduced ensuring vehicles to be test driven have been suitably sanitised. See this recent article in the Northampton Chronicle for more information.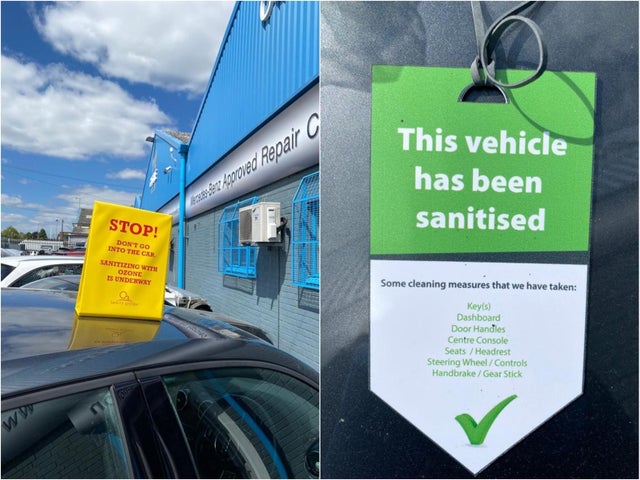 Source: Northampton Chronicle – Image shows sanitising measures and signs in use.
A link to the Covid-19 Return to Work range catalogue will appear on our site shortly, as will further updates on practices we will be undertaking to help the UK fight back from the virus, so keep in touch with Tennants.