The Legal Eagles at the government have updated news for foreign travel number plates. In other news, we can confirm our True 3D Digit number plates are 145e compliant. And after much toing and froing, the new UK Text & Union Flag Badges will be approved for overseas travel.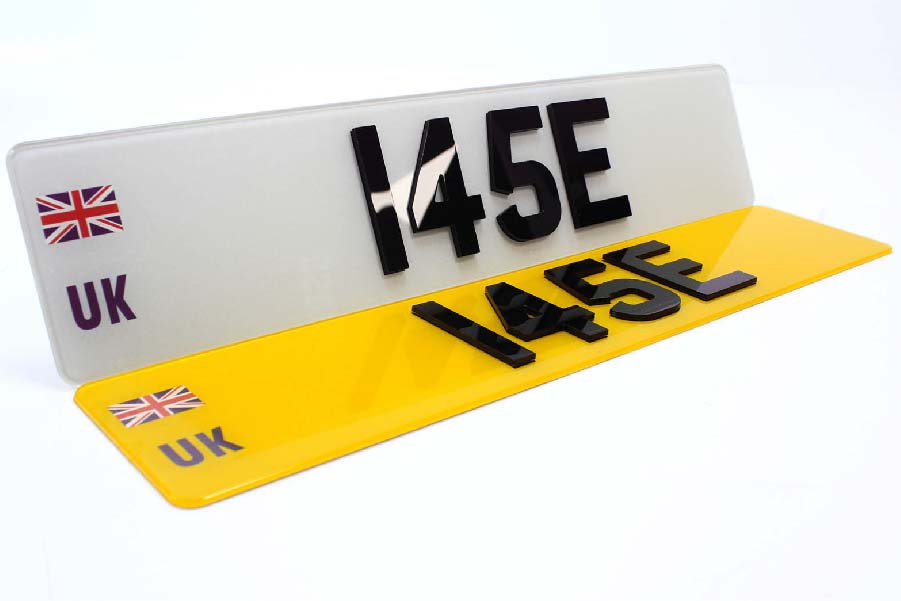 Overseas Travel Number Plates
It's been a long time coming, but we now have confirmation that the new Overseas Badge is being adopted. In fact the legal eagles have done a deal that sees that says that from 28th September they become law. Yet we note this update does replace the previous Union Flag with GB Text design.
This does mean number plates with the new Union Flag & UK Text design are legal for driving across Europe. And you wont need a UK sticker either. Unless of course you have another side badge on your number plates.
True 3D is BSAU145e Compliant
In other legality news, our customers will be delighted to hear that our True 3D Number Plates are 145e and MOT compliant. Because after much back and forth it was confirmed 3D digits are OK. But only if they are a single shade of black, like ours. Of course, they also have to meet all the other requirements for font type, size and spacing.
You can read more on number plate Flags & Identifiers at www.gov.uk. And here's our latest Side Badge Range Flyer.