Let Tennants be your guide in taking a stride for Pride this weekend on Nottingham's streets.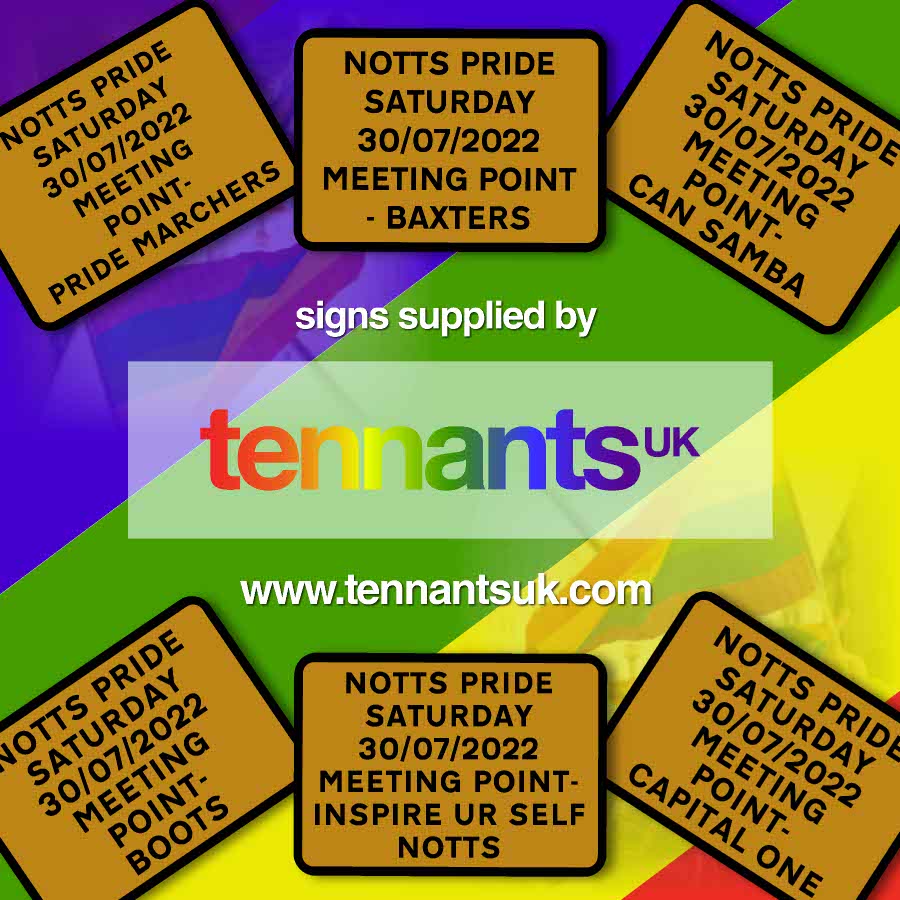 This coming Saturday is the annual Pride March around the streets of Nottingham. And once again, Tennants have been selected to supply the temporary pedestrian and traffic directional signs to help ensure everyone attending can enjoy this free event safely.
Our connection to the march is becoming a familiar thing and proves beneficial to all, as Chris Martin – Company Secretary, testifies:
"Notts Pride have worked with Tennants for many years and they've always been spot on. Efficient, easy to deal with and have consistently delivered on time".
From music and dance acts to DJ sets, a wild array of stalls and food and drink, there'll genuinely be something for everyone, so again, it's time to dig out your brightest clothes and help us splash joy and colour around the city this weekend. Tennants are proud to support Pride as every crowd needs a guide!
Wonder if there are any poets performing on the day? If not, we'd like it known we're available.