Since first announcing the green number plate initiative for electric vehicles way back in November 2019, we're still waiting for the 'Green Light' (pun intended, but please yourselves) from the DVLA, with the launch expected later this year. The green shoots of recovery for car sales can only be helped by the extra prestige from zero-emission plates.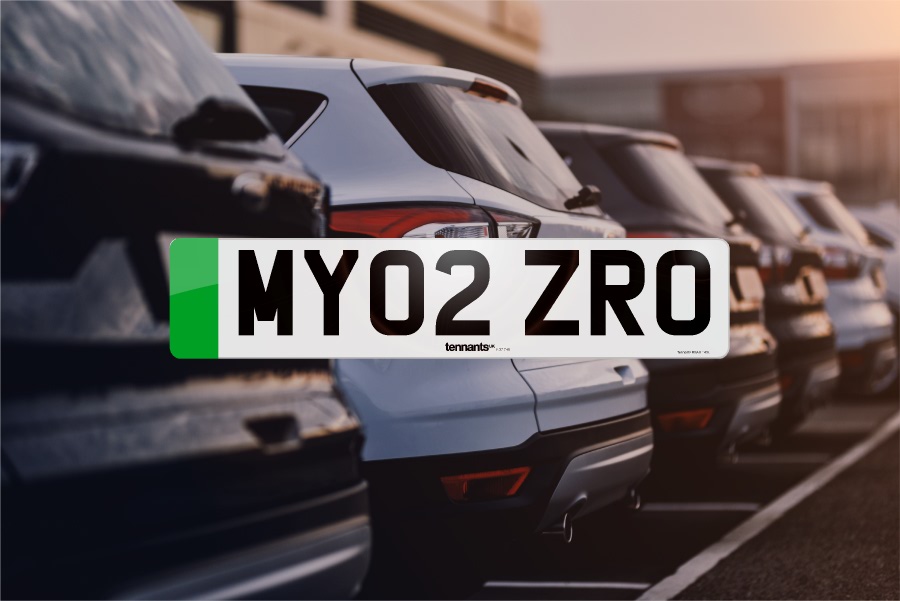 At the present time, the plates will be for pure zero-emission electric vehicles only, not hybrids. And the identifier will be a side badge, as opposed to a full green background as was originally suggested. Yet we understand it will still be permitted to feature National Flags, but this is yet to be confirmed. Finally, the registration will remain unaffected and may still feature borders, True 3D plastic digits etc.
Once the scheme has been launched, all new zero-emission cars will have the plates fitted as standard (although customers may opt out). And they can be retro-fitted to any current electric vehicles that qualifies, on presentation of the V5C Document.
Download: Flyer
Tennants will be providing a range of requisite components, pre-printed media where necessary. Or supplying a Made Up Plates service for them – whichever is most suitable for your business. Follow us on Social Media or check our website news blog for further updates. Alternatively, refer to www.gov.uk and the BNMA for further information.