Our plate components are made from top quality materials and guaranteed to produce number plates that comply with standards.
Designed to Meet British Standards
A founding member of the BNMA, we have monitored number plate legislation for over 50 years. Our technicians work tirelessly testing plates and components in a state of the art laboratory, ensuring they meet the legal requirements set by the governing bodies.
A Perfect Match
All our components produce road legal number plates when matched and combined correctly. Specially made for number plates, they are designed to be used with our software, printers and assembly units.
Because it's essential suppliers abide by the regulations, we work closely with the DVLA and inform our customers of any relevant legislation changes.
Training and Support
Our printing solutions include installation and training as standard, teaching operators how to use the system and our components correctly. We are working on creating an extensive knowledge base complete with guides and videos, helping to keep clients productive.
The training and support we offer guarantees our customers can produce fully compliant number plates with ease.
Standard Plates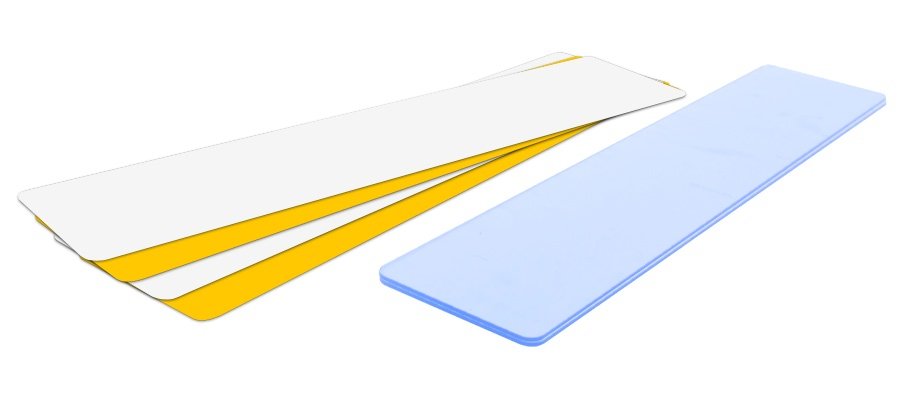 Standard Plates are made with Oralite Reflective from Orafol, because their high specification media is perfect for printing plates on. This reflective component guarantees legal compliance when matched with our printing solutions. Combine it with a clear acrylic perspex face for the most popular plate media system on the market.
Hybrid Plates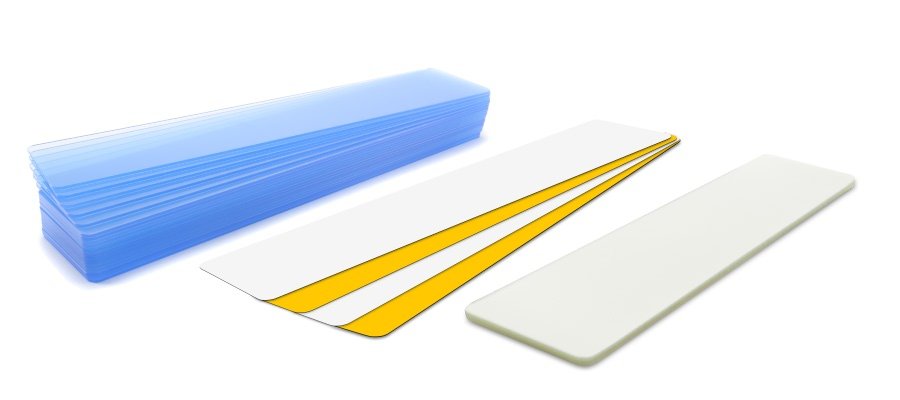 Hybrid Plates use Film Printing Technology because it provides additional colour options for supplier branding. Printers specially modified by us are configured to use it and deliver repeatable, top quality results. Printed film sheets are sandwiched between clear acrylic and wet reflective, providing high end number plates.
Interested in Our Number Plate Components?