The E in the new number plate standard definitely stands for Enforcement. Thanks mainly to a raft of changes that make number plates easier for automatic cameras to read.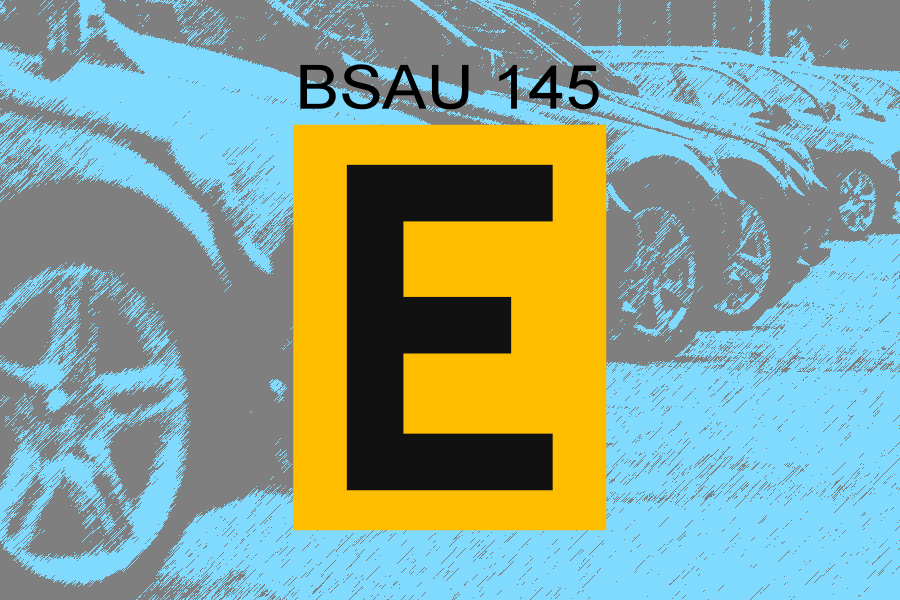 BSAU145e Is Coming
There's now only 5 months to go before the BSAU145e standard becomes mandatory in law. Please use our handy Compliancy Pack as a quick reference guide to familiarise yourself with the changes. And we've updated our Legal Number Plate Poster to 145e Standards, highlighting the changes to standard oblong plates.
Alongside that, we have a Knowledge Base Legislation article on the BSAU145e tests our plates have to pass. And an update to our What Is a Legal Number Plate article, which covers the elements, sizes, spacing and plate options.
Click the buttons below to view & save the PDF's.
Tennants 145e Rollout
Prior to the E standard being enforced in September, we are contacting all of our number plate customers. With the aim of explaining the new regulations and how we've updated our software with the changes. This update is mandatory & needed to ensure the plates builder is compliant with BSAU 145e.
On contacting you, we'll schedule either a remote session or on-site visit to update your software. Without the upgrade, your number plates may not be legal from September onwards. For more details or to book your update, please contact our customer service team.
For more details keep checking back, or try the BNMA website.