Football mad Tennants stalwart and utility player Emma finally gets to star in her own match of the day this Saturday when she marries Pete. And her Highways colleagues are all ready to cheer her on.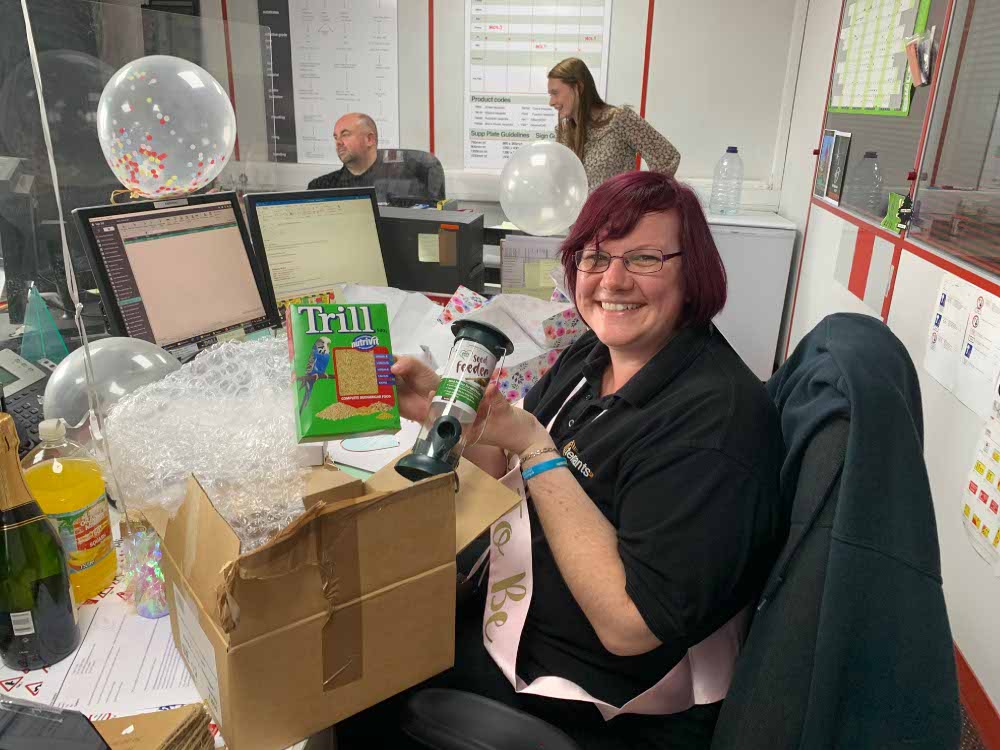 Kick off is 3 o'clock of course at St. Andrew's Church, Nottingham. Where Emma will arrive by Double Decker (team) bus, ideally holding something triumphantly aloft. Might be a trophy, possibly a bouquet.
The nuptials will be followed by a brief post season tour of Scotland. And judging by one of her gifts from her colleagues (a garden bird feeder and box of Trill budgie feed), Emma either lives in a very exotic part of Nottingham or is moving to the Caribbean.
Good luck Emma and Pete – definitely our Match of the Day!