To anyone thinking of taking on the Friar Tuck 50 mile Great Notts Bike Ride for charity, we would like to say good luck.
Because 3 of our Highways team, Neil Blake, Ja Hancox and Paul Williams took on and conquered the daunting task. And did it all in aid of the Nottingham University Hospitals Charity.
The Friar Tuck takes place every year, and you'll even find warm up events for those nuts about cycling. As can be seen on the picture below, the route varies from paths to busy roads. But the event organisers are on hand to keep everyone moving along safely.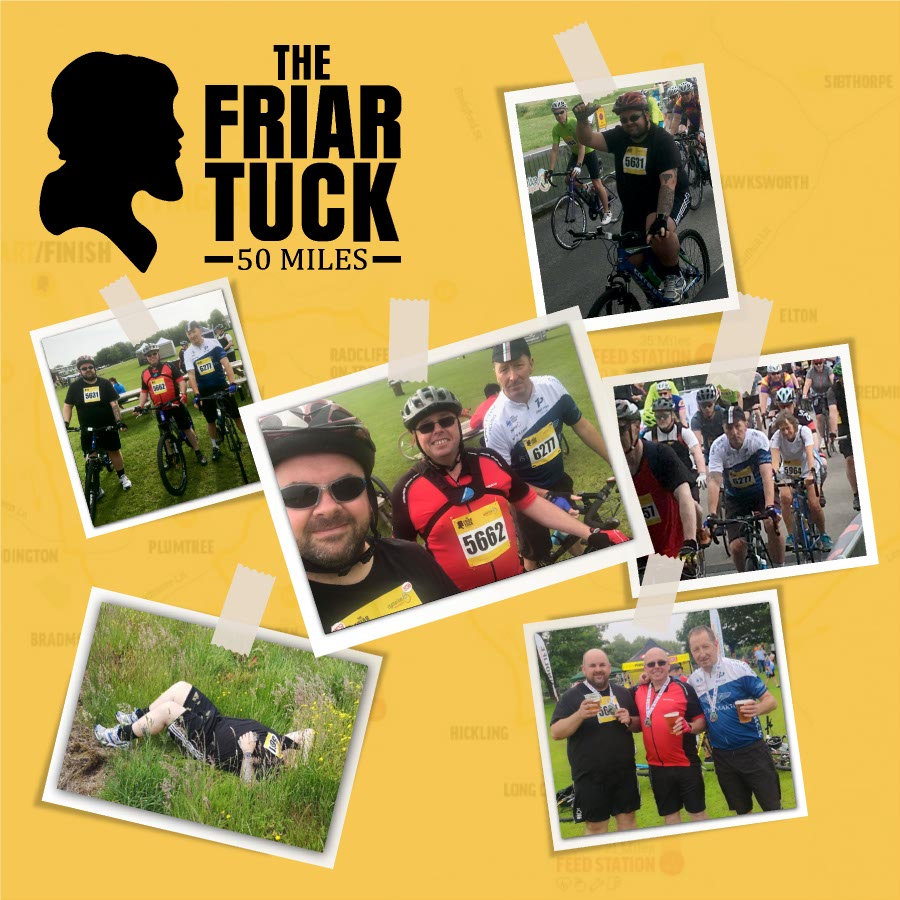 First off we want to say well done boys for raising a whopping £300 for such a good cause. And don't worry, you'll probably be able to sit down again in a month or two.
And we will finish with a thank you to the Just Giving platform, that was used to collect donations for our cause.