This Sitewall Barrier article continues our series of posts celebrating our distributorship of Oaklands Groups products.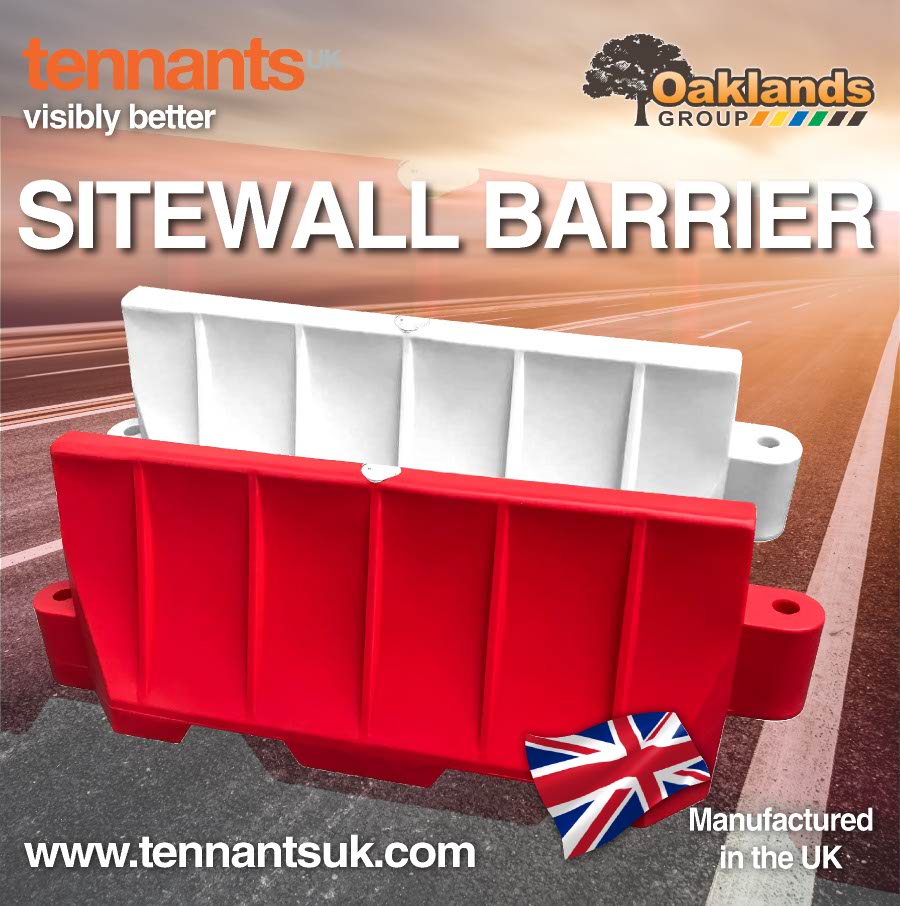 Based in Coleshill, Birmingham, Oaklands Group have been providing expertly blow, rotational and compression moulded products for over 25 years. And have more recently added steel fabrication to their supply. Tennants are proud to be a UK distributor for their range of vehicle and pedestrian barriers.
The Sitewall Barrier
Here this month, we feature the heavy-duty Sitewall Barrier for low level containment. This robust product can be water or sand filled to create a more permanent solution. And each 1.6 metre long barrier can be topped with a SiteFence panel for higher containment.
Click the button below for a product flyer. Or for more information & pricing contact your account manager or our Highways sales team.
Sitewall Barrier - Flyer