When building a number plate or setting up a new template in our LG Plates software, you'll need to Enter a Registration number. This knowledge base article provides a simple guide on how to do this.
To design a number plate just make your way through the plate builder, setting up each element before saving it or printing it out.
The Plates Builder houses all the options and controls needed to design number plates. This includes those used to enter a registration mark. Below the plate Size drop down, is the large field used for the Registration. As indicated the picture below.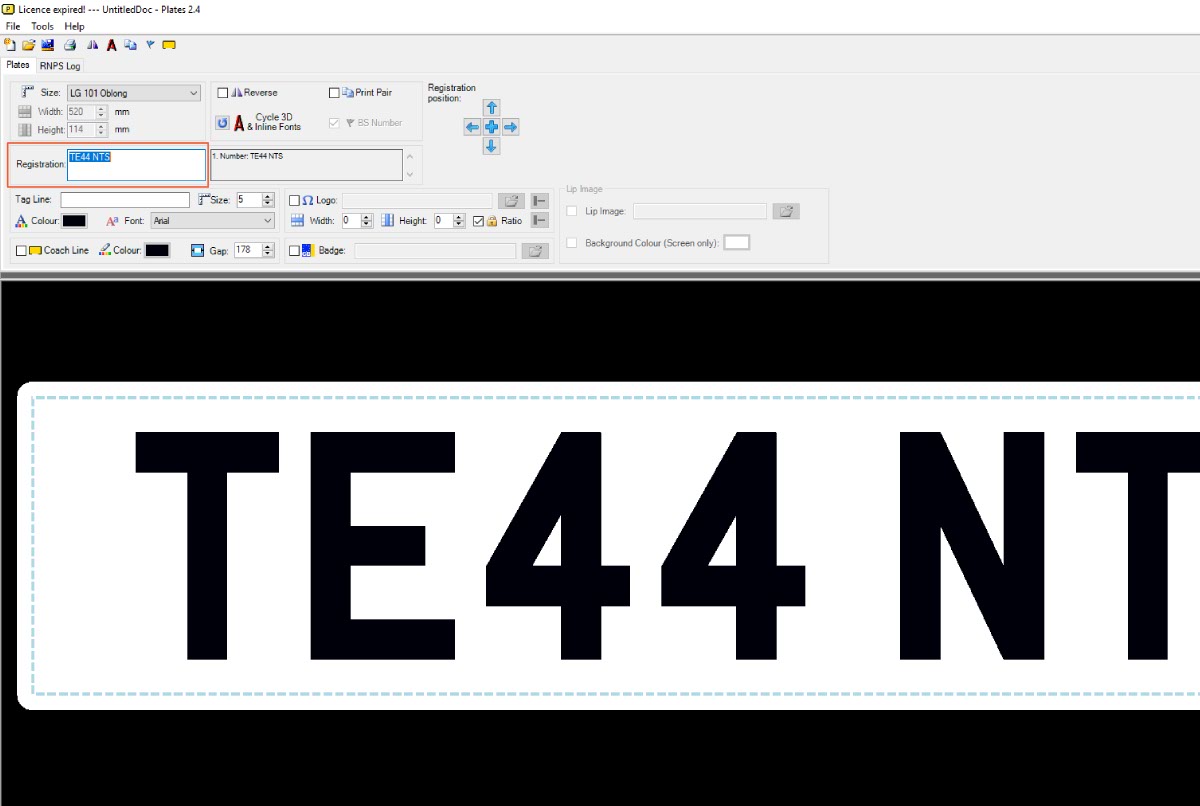 You simply type the number into the registration text field. The software will automatically include a space in the correct place based on the registration format and the last random three letters. When bulk printing number plates, enter each number and comma separate them. After entering the registration number you can move on to setting up the other elements.


LG Plates includes checks on the Validation of Registrations. The software will ensure any entered registration meets a recognised format. Incorrect numbers will be identified, and an alert message pops-up when trying to print them.



This built in software validation helps suppliers ensure any number plate they make is compliant with regulations. It also handles the size and spacing of the registration font on the plate.


LG Plates also provides a choice of font for the registration number, dependent on software version. By clicking the Circular Arrow indicated in the image above, you can toggle between the 3D, Inline, Carbon, and Standard fonts. The pictures below show screenshots of our legal number plate fonts.


Standard Font



3D Font



Inline Font



Carbon Font
Then when you're happy with your selection, move to setting up the next design element.