When building a number plate or using a template in our LG Plates software, you may need to alter the design to accommodate Using Pre Printed Media. This knowledge base article provides a simple guide on how to do this in easy to follow steps.
Pre Printed Media is an easy and cost effective way to supply colour number plates. Especially if you're limited by your printing equipment or production set-up. Components can even be under-printed using white to help with colour correction and to avoid needing badge panels.
The Plates Builder houses all the options and controls needed to design a number plate. When using plate components printed with side badges, coach lines or bottom lines, certain options will need tweaking or not using at all.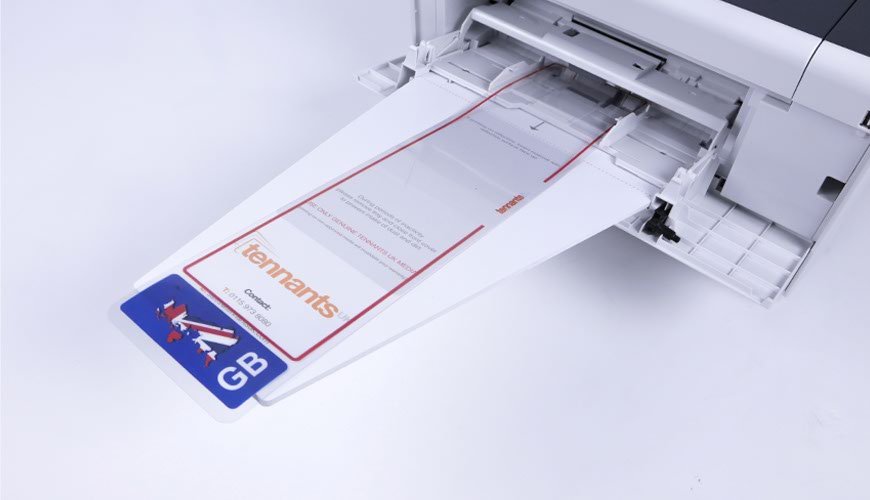 The most common type of pre-printed components are those with side badges. Number plates with Euro GB's have been a common sight for over a decade. If you are printing onto media with a side badge already on it, you will need to insert the Blank badge image which is located in the badge folder. We use the blank image so the registration number will move over to account for the pre printed badge.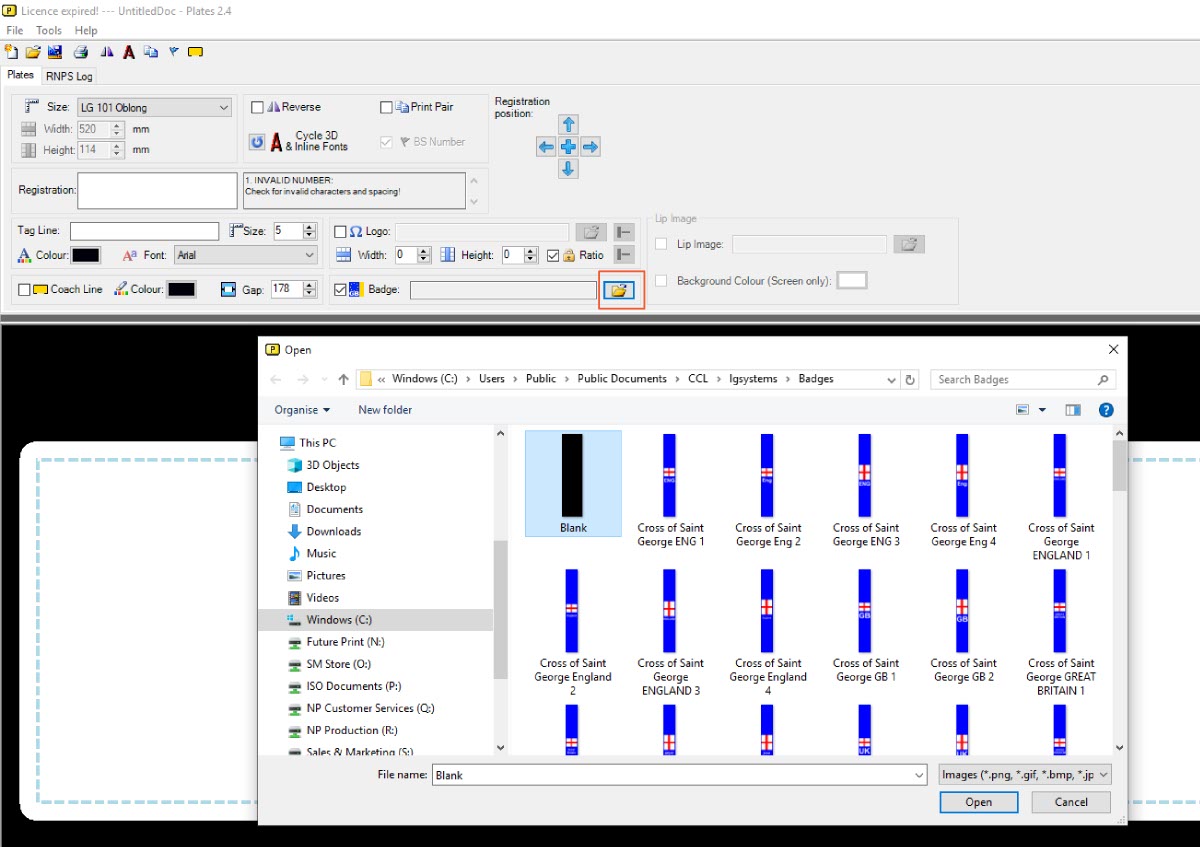 To insert it, select the Tick Box and then click the Browse box. This will open up the browse module, look through the Badges folder and find the Blank image. Select it and then click the Open button, it should now be placed into the plate design. And if a registration number is already present you will notice it move to accommodate it.
For pre-printed coach lines the process is even simpler, because they don't effect the registration layout. Only your Tag Line or Logo will need the Size and Position adjusting to fit within the printed Gap.



When ordering printed components if you don't specify a gap the default 178mm is used for coach lines. Measure the gap yours have if you're unsure. If you also have a pre printed side badge you will need to use the blank image explained in the section above.


Finally, when using media with pre printed bottom lines or logos, simply don't insert one into your design or template in plates. When adding a coach line ensure the gap is adequate for the printed logo. We can explain the restrictions on Logo Size to you, when you order your printed components. If you're unsure of the size of yours, measure it and set the coach line gap accordingly.