LG Plates comes with a Log-In and Passwords facility used to monitor and control user activity. Which helps larger suppliers add an extra level of security to their number plate production. This article shows where you log in and how an admin can create and change user accounts in LG Plates.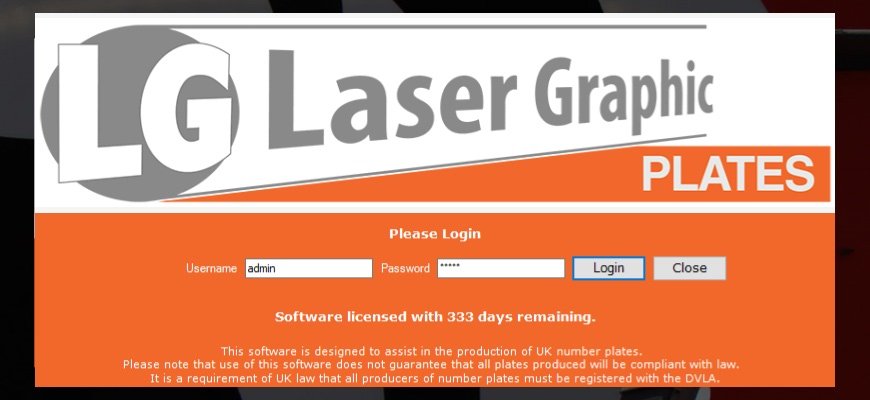 If user accounts are active, simply start up your LG Plates software by double clicking the desktop icon. After a short delay the splash screen will launch, only now it will have password fields on it. Requiring a user to log-in before it continues and loads the software fully. The software will then record who printed which plate, adding an extra level of accountability.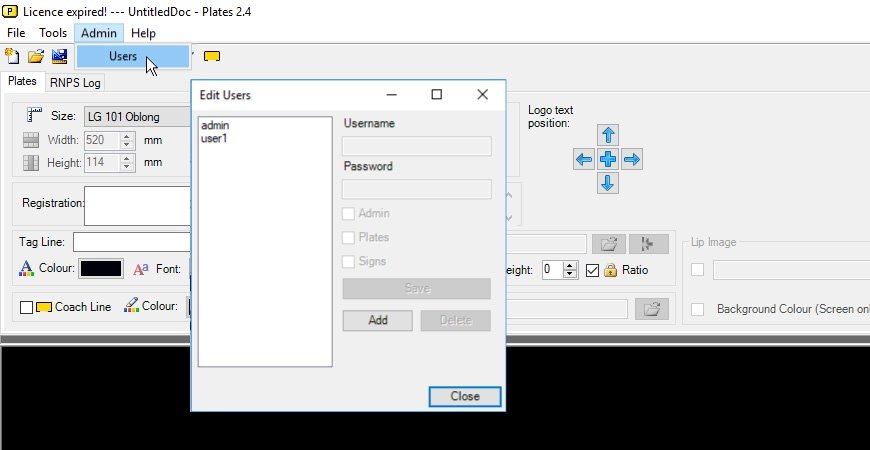 Only an admin has permission to set up new user log-in and passwords. To access the admin menu, log-in to LG Plates with the admin account and let the software start up. Once loaded the software will have an extra option on the File Menu of Admin. Click the admin option and select the Users command, this will launch the edit users module as a pop-up.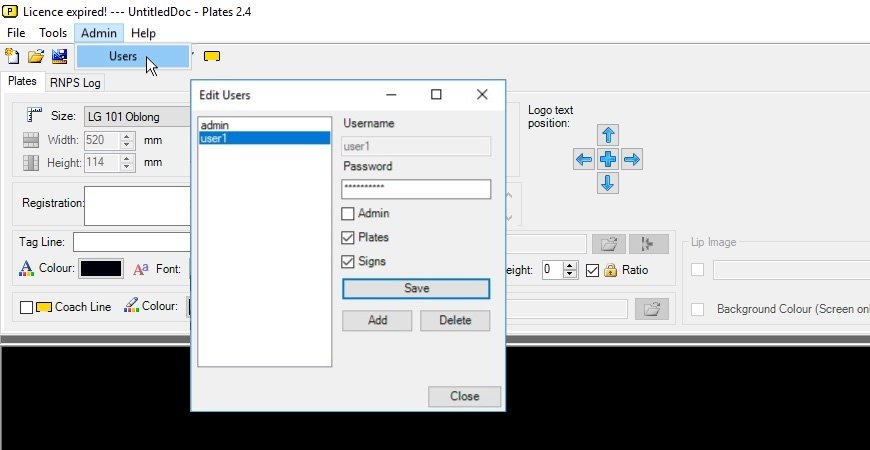 To add a basic user, click the Add Button and enter a new username and password. If available set their software access, plates or signs and when finished click the Save Button. This will create the user and add them to the users list. To Edit a user, click their name then alter the settings and click Save.
To create an Admin account, click the Add Button and enter the username and password, then select the Admin Box. Admins can access both plates and signs software, so these options will both be auto-selected and greyed out. Click Save to add the account to the users list. Admin accounts can be edited the same as standard users.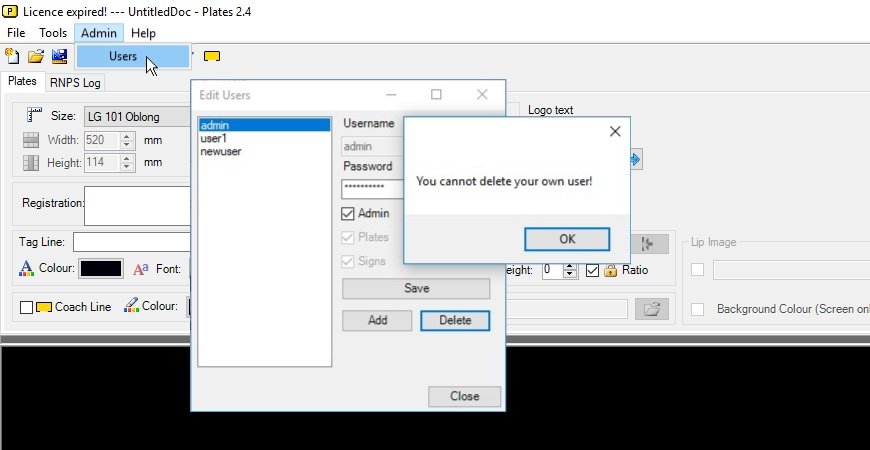 To delete a user simply select the name in the user list and click the Delete Button, then confirm the decision and press OK. Please note, you cannot delete your own account, to delete an admin account you create a new admin level account first, and then log-in using that one.
If you want user accounts to be active, ask your installation engineer to activate them. Activating them later requires editing the database table "config". This is a Microsoft Access database file. To turn them on set UseLogins to true, or false to disable logins. Save the file and then re-start your software.
Note: For help with this feature contact our customer service team and ask for technical assistance.