When building a number plate or setting up a new template in our LG Plates software, you'll need to insert Tag Line Text into it. This knowledge base article provides a simple guide on how to do this.
A tag line or bottom line logo is a requirement of a legal number plate. To be standards compliant, they must be on the plate and identify who has made it. The BS number indicates the manufacturer of the plate components and the holder of the certification.
The Plates Builder houses all the options and controls needed to design number plates. This includes those used to enter a tag line. Below the Registration field box are the options for setting up a Tag Line. The picture below indicates the position of these options.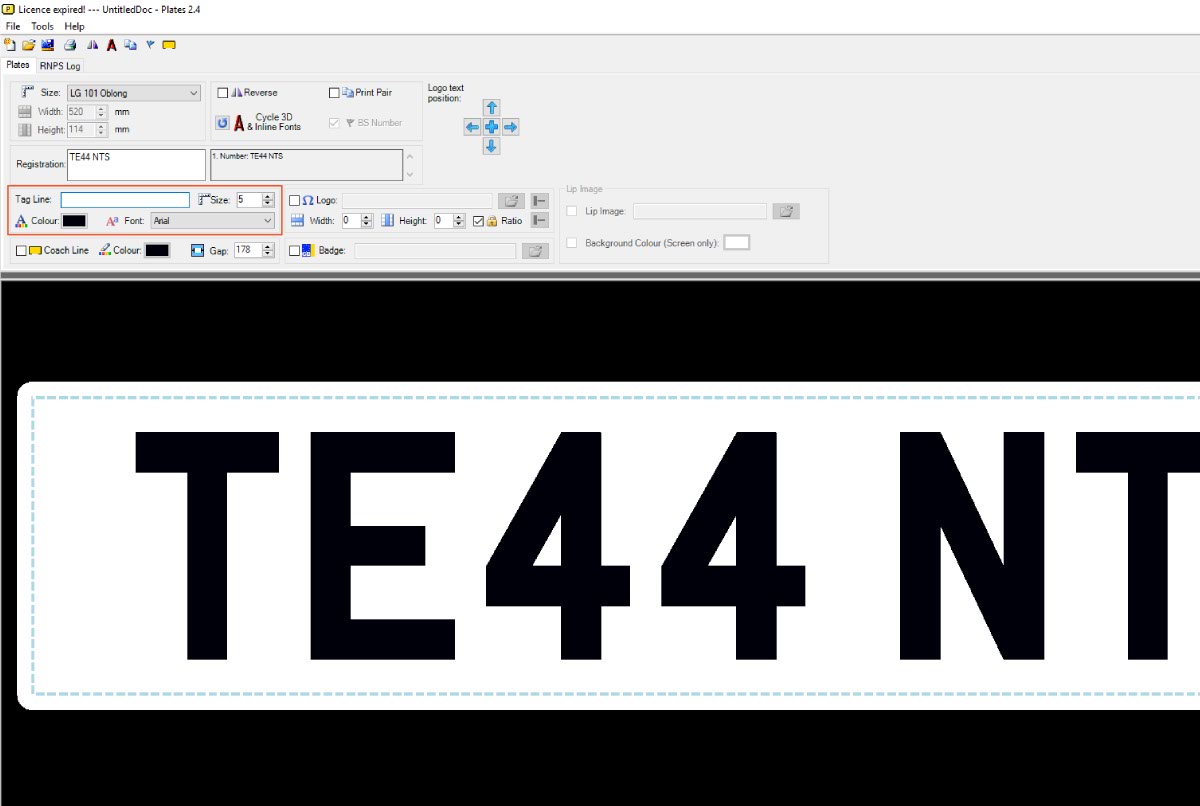 To start setting up yours, simply type your company or business name into the Tag Line text field box. You will also need to provide your postcode, ensure you use the one registered with the DVLA.


Secondly, you need to select the font Size you wish to use. The size ranges from the regulation minimum of 3mm and goes all the way up to 8mm.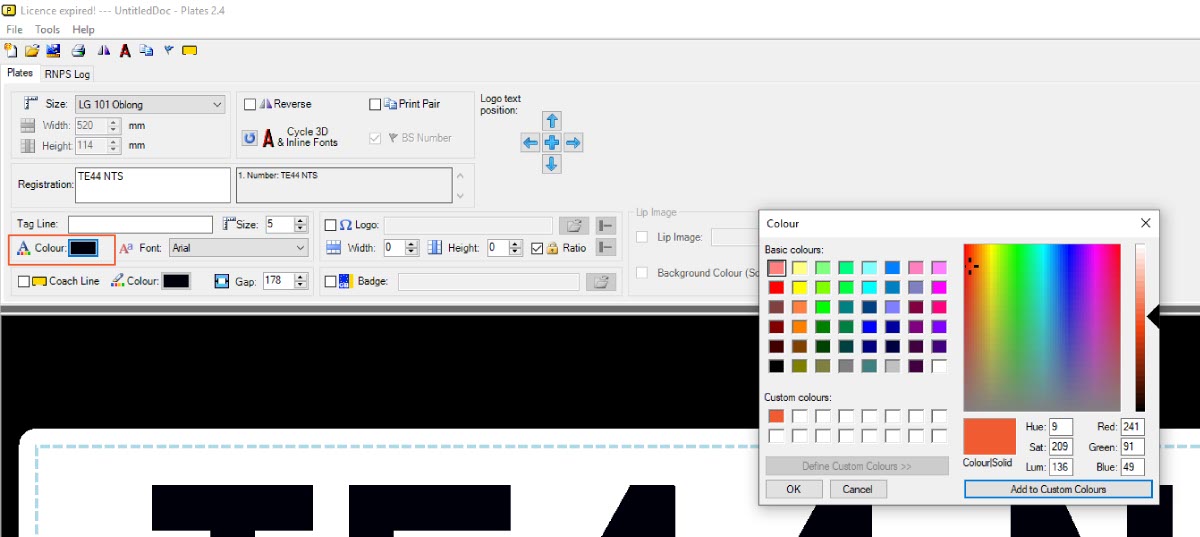 Thirdly, pick a Colour for the tag line, you can use this to match it to your company branding. Clicking the colour box (black), will reveal the basic colour palette. By clicking "Define Custom Colours" button, the palette is expanded with a selector and RGB fields. Use these tools to create a custom colour which can be added to the basic palette for future use. Select a colour and press the OK button to apply it.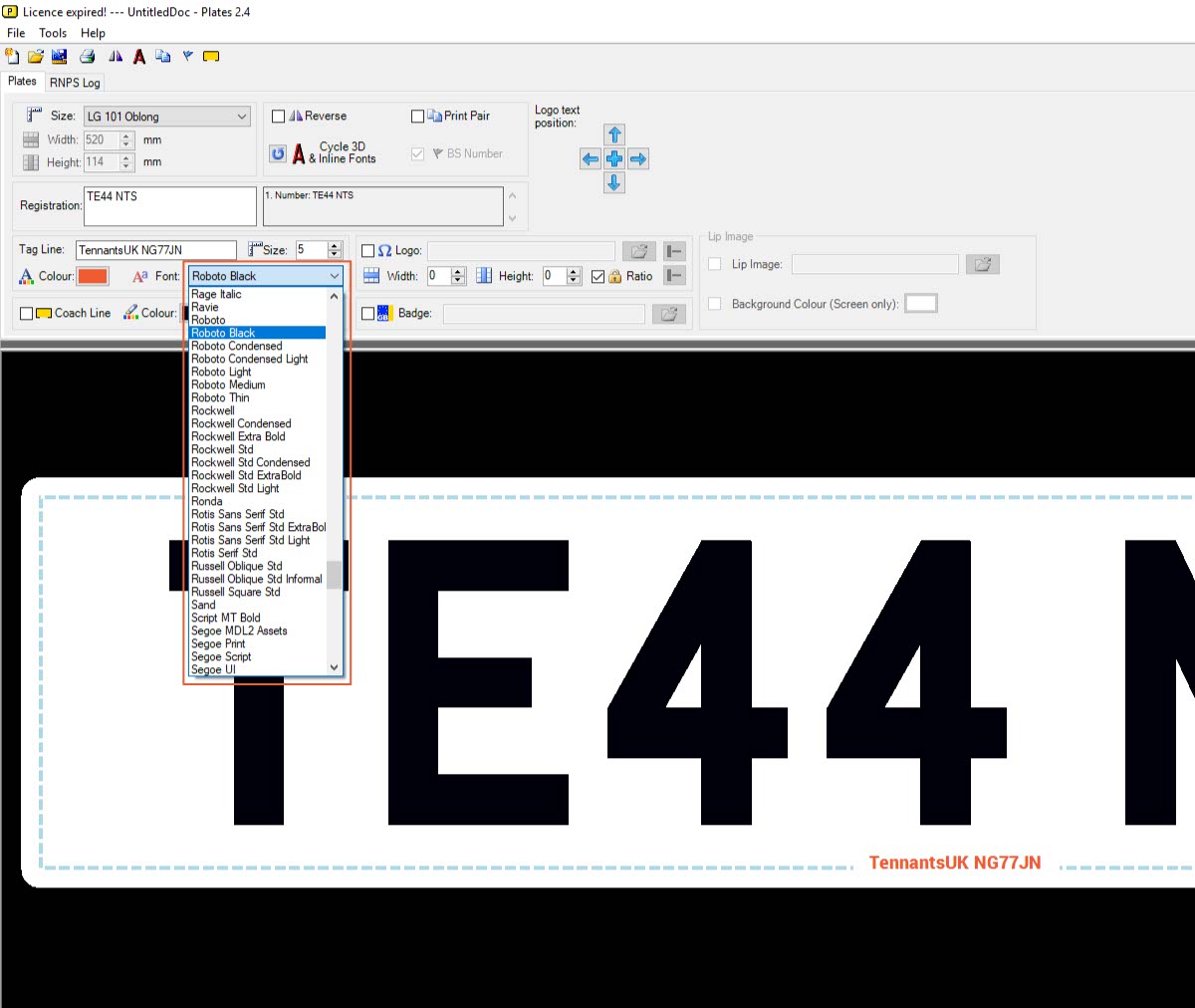 Finally you should choose a Font type, this can alter the appearance and readability. Remember the tag line must be readable. This drop down is populated with the entire range of eligible fonts installed on your computer. Browse through them and select one to use it. To make it Bold, simply select a Black, Bold or Extra Bold font name.
Then when you're happy, move to setting up the next design element.
Tag lines once completed must be no bigger than 178mm x 13mm, identical to the rules for Bottom line Logos. This is so they don't interfere with the readability of the registration number.