This knowledge base article provides easy to follow details of Our Obligations as your supplier, covering components, software and printing equipment.
Generally speaking, as your supplier we always strive to deliver a prompt service. While we continue to provide goods that are fit for purpose. But as a manufacturer and supplier of number plate components and equipment, we are subject to many obligations. And the only way we can be sure your number plates are legal, is to make you to use each part of our combined solutions.
Our Plate Components
At the heart of our combined solutions, are our matched components. These are specific media groupings that make standards compliant number plates when combined. As a manufacturer we can provide this media in any size.



We offer a choice of number plate you can make with our components.
First up is the Reflective Number Plate, you make this by matching a printed reflective with a rigid 3mm clear acrylic face. Next there's the Film Number Plate, which matches a printed clear film sheets with a rigid 3mm reflective ABS plate. And finally the Hybrid Number Plate, where printed film is sandwiched between a wet reflective backing sheet and a clear face. All of our plate constructions are compatible with our True 3D Digits & are certified to BDAU145e.
Dependent on your business and setup, you'll usually make reflective or film plates. Put simply, a film plate enables you to make all shapes and sizes as well as elements like colour badges. Where a reflective plate is more streamlined & is used mainly for producing standard & lipped oblongs. But don't worry, we'll ensure you purchase the right type of component and check your RNPS number is valid.
Testing & Certification
Our matched plate components comply with the 145e British Standard when assembled together. We know this because we test them intensively in-house. And we obtain certification to prove they pass the regulations and standards.
So you can rest assured, your number plates will withstand the British weather and the roads. Given that you're using our plate components, they'll pass any reflective and visibility tests too.



And as our customer, your number plates are covered by our certification. But only when using our components with our printing equipment. Stop using our matched components or buying from us and we'll withdraw your right to be covered by it. And that will affect the legality of your number plates.
As it is essential we abide by all the rules and regulations, we work closely with the DVLA and the BNMA. Monitoring the law and industry for changes, helps us keep up to date. And you can rely on us to inform you of any relevant changes.
Our Plates Software
Equally important as the components is LG Plates, our bespoke number plate software which combines a plate builder with a record keeping system. It's streamlined to aid quick production, yet enforces compliance by default. Built in rules based on the current regulations, control both the number plate layout and perform registration validation for you.
Keeping it up to date and making sure it performs correctly, is just one part of our obligations as your supplier.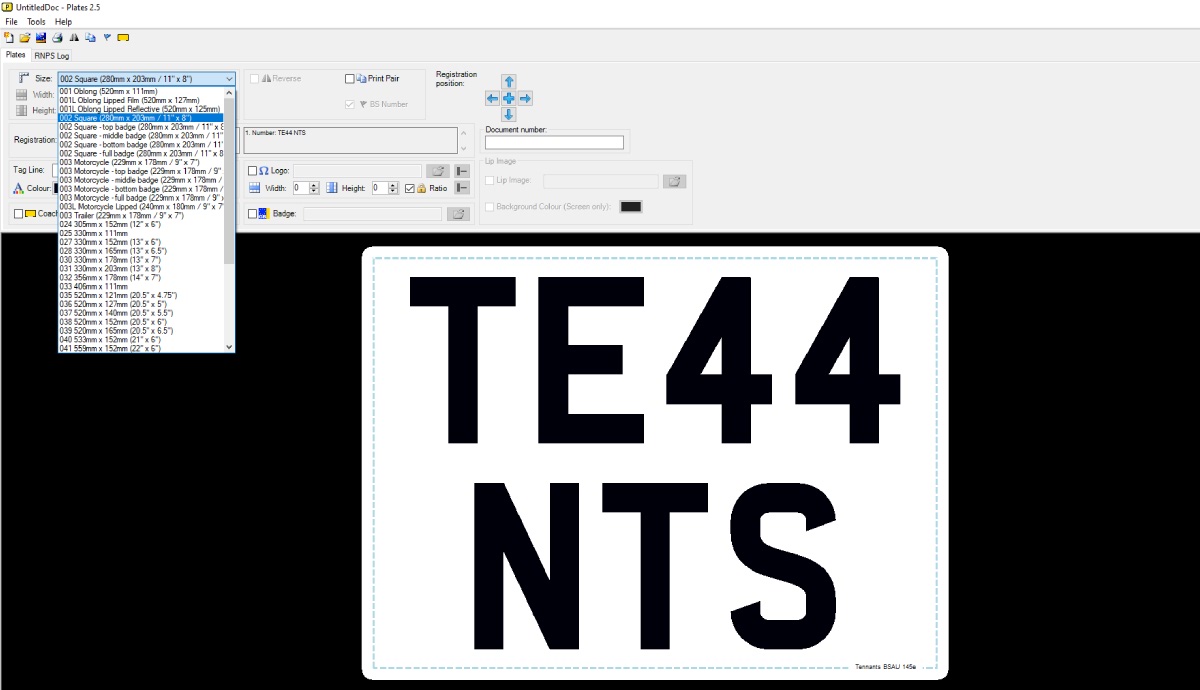 Standards & Regulations
We directly employ software developers and standards experts to ensure our software is fully compliant. As a result your plate designs will only use a font which has the correct size, stroke and spacing. And all other plate elements will be placed into their correct positions.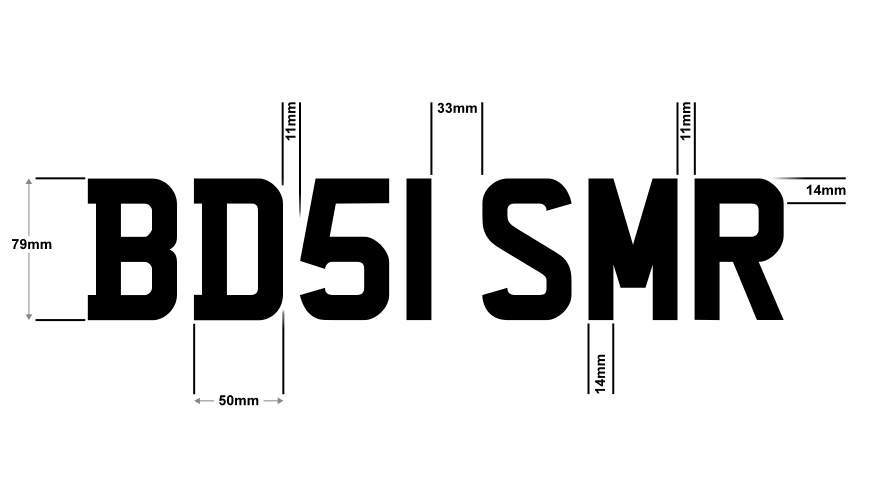 Validation checks also ensure the registration number meets a legally recognised format. Incorrect digits will be identified, and an alert message pops-up when you try to print them. In addition, options cover bottom line and side badge elements so they will also be covered by the rules. This includes making sure the BS number is present and your supplier name is within a 178x10mm area.
Our Printing Solutions
Another part of our obligations relates to our number plate printing equipment. To start, we've tried to provide an option for all sectors of the industry. Balancing the needs of customers with the purchasing and running costs of equipment. While offering more advanced features like true colour printing and dual roll fed systems.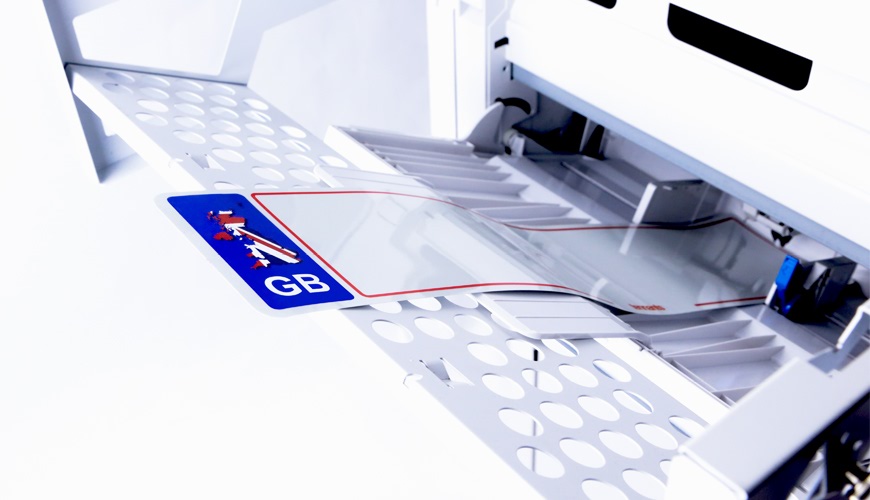 But we also have to ensure each solution prints as required by our certificate. Because the characters and elements have to be opaque enough to contrast with the reflective background. Whilst being readable by humans and cameras, for both the visible and infrared spectrum. And the only way we can guarantee that, is by producing our own equipment.
Combined Solutions
In conclusion, our obligations as your supplier require that you use each part of our combined solutions. Otherwise your number plates won't be legal and our certificate won't be valid.
First, our software forces you to produce compliant layouts in line with the rules. Next, the printing solutions we provide are only setup for our plate components. Finally, to use our certificate on your number plates, you must only use our matched components. Only by using each part, the software, components and printers, can we guarantee your number plates are legal.
Additionally, as a number plate component manufacturer we keep detailed records of our supply. Recording who bought what and when. So when approached by the authorities, we can demonstrate due diligence.