The CLS700 Control Panel
This knowledge base article shows the CLS700 control panel and highlights its layout, functions and buttons. It can be found at the front of the printer, as shown on this overview article of the printer. For further information on any individual features or actual operational instructions, consult your user guide or the manufacturers website.
Control Panel Display & Keys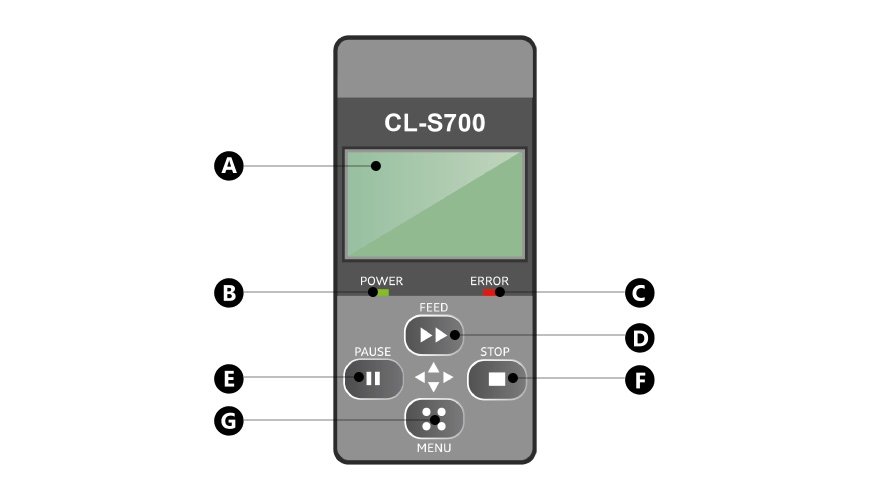 A: LCD Display – Shows printer status and settings
B: Power LED – Lights up

Green

when on
C: Error LED – Lights or flashes

Red

to indicate an issue
D: Feed Key – Moves media into the start position or next mark
E: Pause Key – Pauses current print job
F: Stop Key – Stops printing or cancels the alarm
G: Menu Key – Enters printer configuration menu
Alarms & Errors
When a problem is detected by the printer the control panel will sound an alarm and the error LED will either light up or flash to indicate what type of error it is. Alarms can be silenced by pressing the stop button. For information on common issues how how to troubleshoot them check out our CLS700 Printer Errors article.
Need Help?
For more detailed instructions, try your printers user guide. Or if you need further assistance with your number plates contact our customer service team for help.