Loose And Wrinkled CLS700 Ribbon
This knowledge base article shows you how to correct a loose and wrinkled CLS700 ribbon in the thermal number plate printer. You will need to access the inside of the printer to correct a loose and wrinkled ribbon. Perform this task every time you replace a ribbon or are loading fresh reflective rolls. To start you'll need to open up the printers top cover.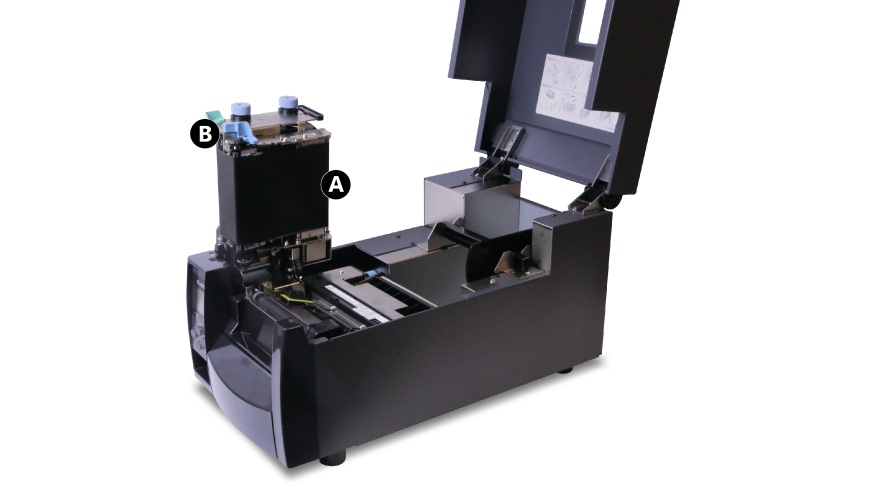 The print unit containing the ribbon and winding core will also need to be raised up. You release the print unit (A) by pushing the large blue headed lever (B), then lifting it all the way up. You can leave the sensor arm where it is. Now you can start to fix the loose and wrinkled CLS700 ribbon.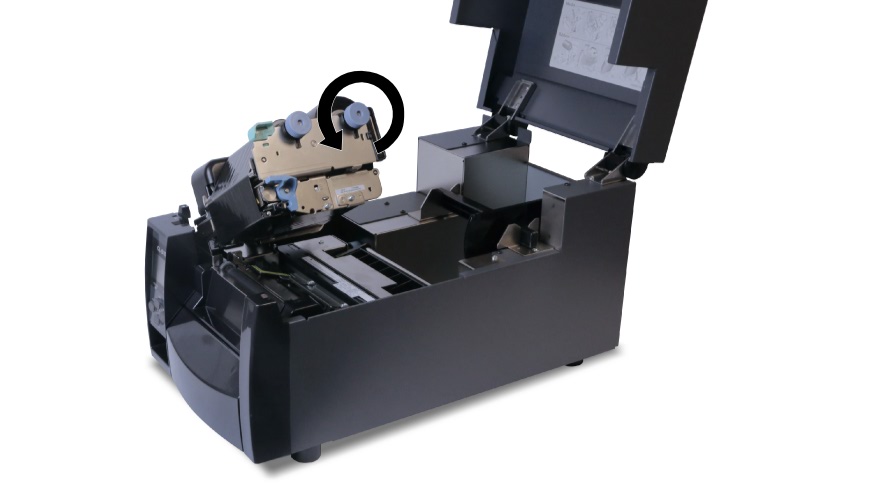 Start with the winding core on the print unit. Using the blue knob, rotate it slightly clockwise to loosen the ribbon and then turn it anti-clockwise. Jiggle it to remove any slack and wrinkles from the ribbon. If required repeat the process with the ribbon core.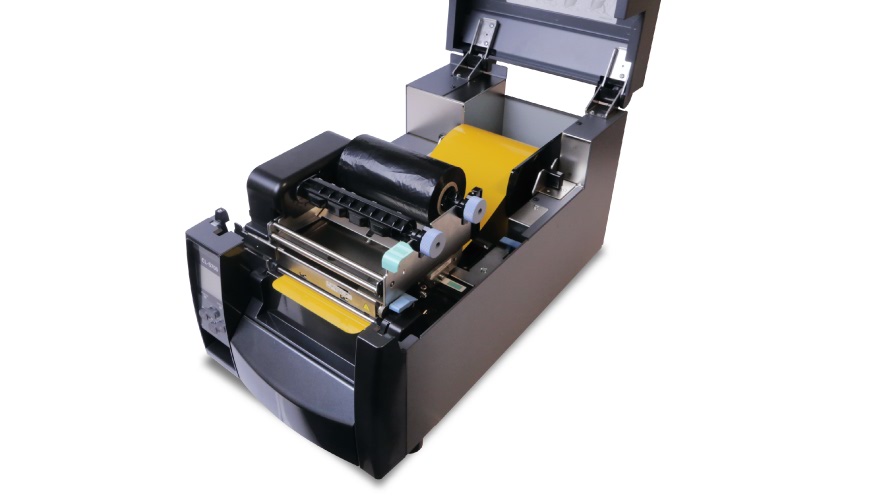 Once you're happy the ribbon is wrinkle free, you'll need to lower the print unit and set-up your components. Lift up the sensor arm and fit a reflective roll, pulling a panel through the media guides. Check the internal guides so they're in their correct positions, just wide enough for the reflective. Now lower the sensor arm and print unit down until they click and lock into place.
When ready push the feed button on the control panel, this will tighten up the ribbon and print mechanism. It will also feed a panel through the print mechanism until it reaches the next start position. Close the top cover when you've finished and ready to print.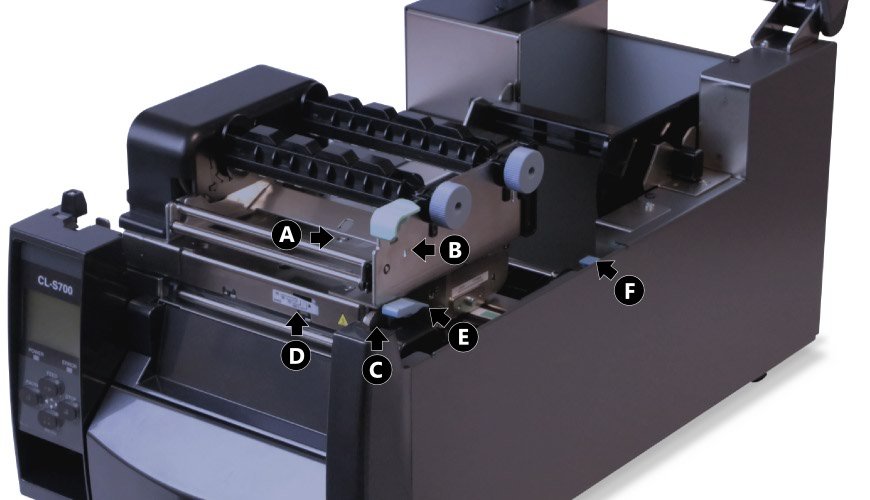 If you're getting print issues after tweaking the ribbon, check your media alignment controls. This is a more advanced task, so check your user guide for the exact settings or contact our technical support.
A: Media Thickness Screw – Adjusts print unit offset to match media size
B: Media Thickness Indicator – Window & markings for fine tuning
C: Media Width Knob – Adjusts print unit pressure to match media width
D: Media Width Indicator – Window & markings to fine tune print area
E: Print Unit Lever – Opens or locks print head unit
F: Sensor Arm Lever – Releases or locks the sensor arm
If you need further assistance contact our customer service team for help.