This article shows how to Connect CLS700 to PC or a laptop and turn it on. Follow these simple instructions and ensure the power is turned off on the Citizen printer and your computer until done. Before powering on, ensure the workplace meets our recommended operational conditions for printing number plates.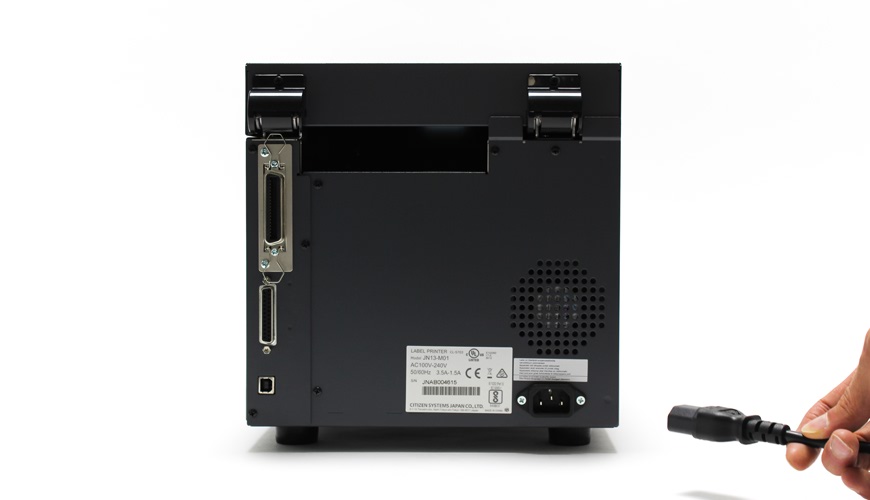 Check that the mains and the printers power switches are both turned off. Start by connecting the power cable to the printer using the socket on its rear side. Now put the plug on the other end into the mains socket, but don't switch it on yet.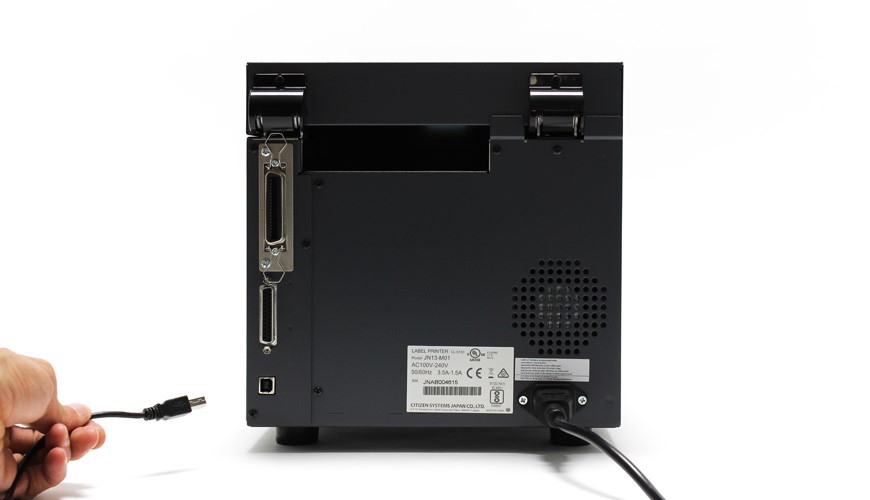 Next connect the CLS700 to your PC. Insert a USB interface cable into the bottom port on the left hand side of the printer as shown. The cable has two ends but only the square one will fit into the back of the printer. The other end of the cable will need inserting into a spare USB port on your computer.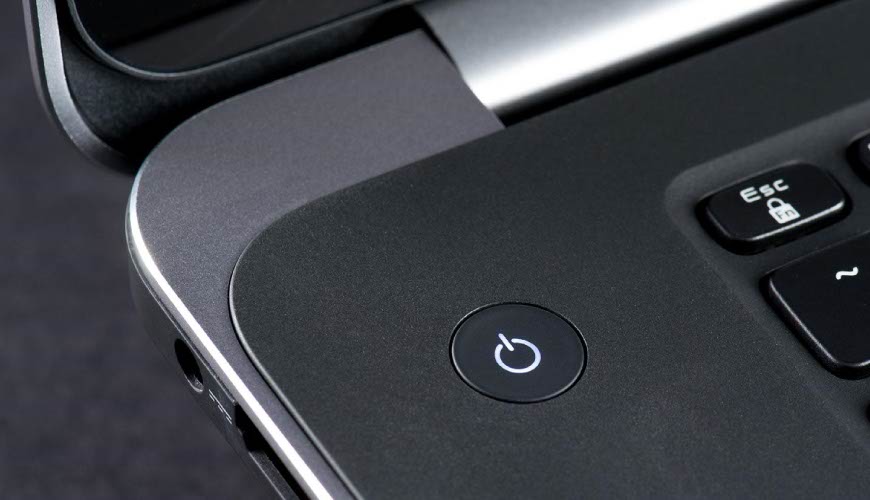 Once you're happy the cables are all securely connected, turn on the mains power first. Now toggle the printers power switch on the front below the control panel, and then turn the PC on. By the time your computer reaches the Windows desktop the printer should be ready and you can start production or loading a roll.